Skip to Content
Laser Tattoo Removal in Salt Lake City and South Jordan
Tattoo Removal Treatment
When you need tattoo removal treatment in Salt Lake City or South Jordan, Swinyer Woseth Dermatology is the place to go. Using innovative laser removal technology, we offer a safe and effective tattoo removal treatment performed by highly-trained dermatologists in our welcoming clinic.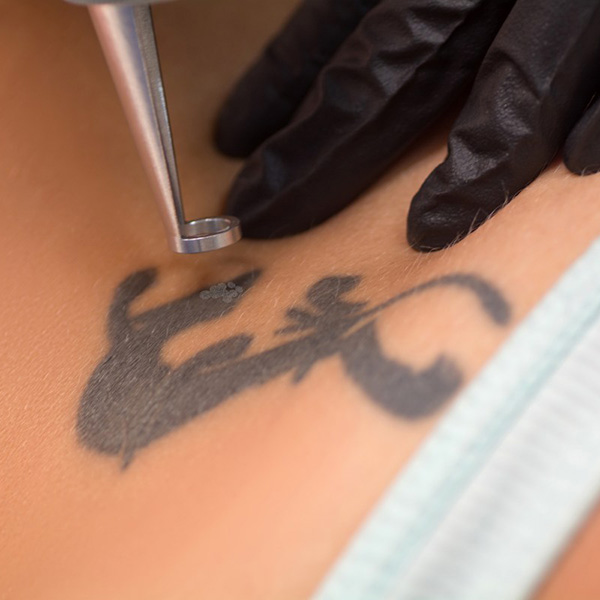 Understanding Tattoo Removal Treatment
Tattoos are created by injecting ink beneath the skin using specialized needles. The only effective way to remove them is by deeply penetrating the skin with advanced laser technology known as the PICOWay laser, which operates on wavelengths that can only be absorbed by the colored ink in tattoos.
The Laser Tattoo Removal Process
The laser tattoo removal process involves the use of ultra-short pulses of laser energy to destroy the ink particles. Your body then eliminates the dissolved pieces of ink broken up by the laser. Tattoo removal requires more than one treatment session. Our dermatologists will examine your tattoo and create a customized treatment plan outlining the specific number of treatments needed.
The Benefits of Laser Tattoo Removal
When you are tired of looking at your unwanted tattoo, laser tattoo removal provides far more benefits than getting it covered up or surgically removed, such as:
Precise work that does not damage the surrounding skin
A quick and effective procedure with little to no downtime
Low risk of scarring
Less uncomfortable than getting a tattoo cover-up
A safe procedure performed by qualified professionals
Cost-effective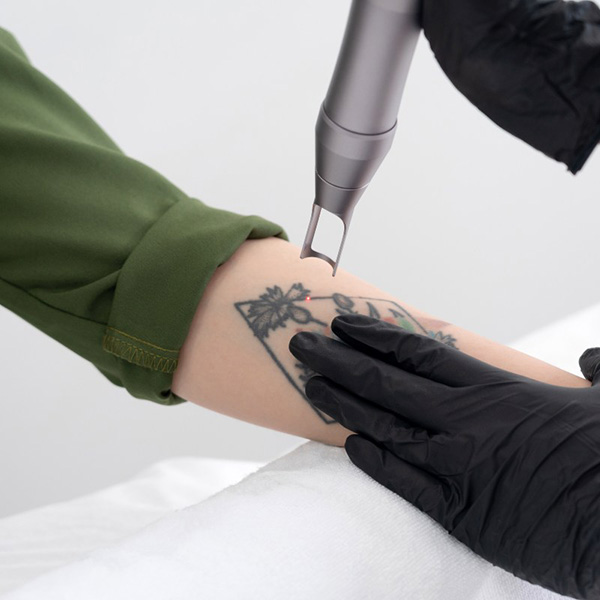 What To Expect During Laser Treatment?
Each tattoo removal case is unique. Some patients can tolerate the process comfortably, while others may experience more sensitivity. To help ease discomfort, we offer topical anesthetics to alleviate the pain of the laser tattoo removal process. Depending on the size of the treated area, the procedure is often fairly quick.
Post-Treatment Care
Most patients experience minimal side effects after their laser tattoo removal treatment. Temporary swelling and redness may occur; however, it should subside within a couple of days. Immediately after treatment, it is important to shield the area from sunlight. The healing process will take approximately 6-8 weeks, and then you will be free to return for your next session.
Choose Swinyer Woseth Dermatology
Backed by over 30 years of industry experience, our board-certified team of expert dermatologists, licenced cosmetic service providers, and friendly staff provide superior skincare and laser treatments for our patients. With an array of comprehensive dermatology services, including cosmetic, medical, and surgical procedures in addition to specialized beauty treatments, Swinyer Woseth Dermatology is Utah's leading choice for laser treatment procedures.
Experience Excellence With Swinyer Woseth Dermatology
Swinyer Woseth Dermatology is here to accommodate your laser tattoo removal needs. Getting your unwanted tattoo removed begins with a comprehensive consultation with our experts. Contact us today to schedule your appointment.
Schedule Your Appointment Today!