Skip to Content
Rashes Treatments in Salt Lake City, UT
Offering Relief for Skin Rashes
Rashes come in all shapes and sizes, and some can be extremely uncomfortable. Swinyer Woseth Dermatology offers treatment for skin rashes at our dermatologist office in Salt Lake City, UT. Rashes on the skin can be itchy and unsightly. There are many types of rashes and skin rashes treatment options. If red marks or breakouts on your skin do not improve on their own, considering a skin rash treatment is a smart idea. Our dermatologists specialize in treating common skin rashes and more for our patients in SLC and South Jordan, UT. Get in touch with us to schedule an appointment.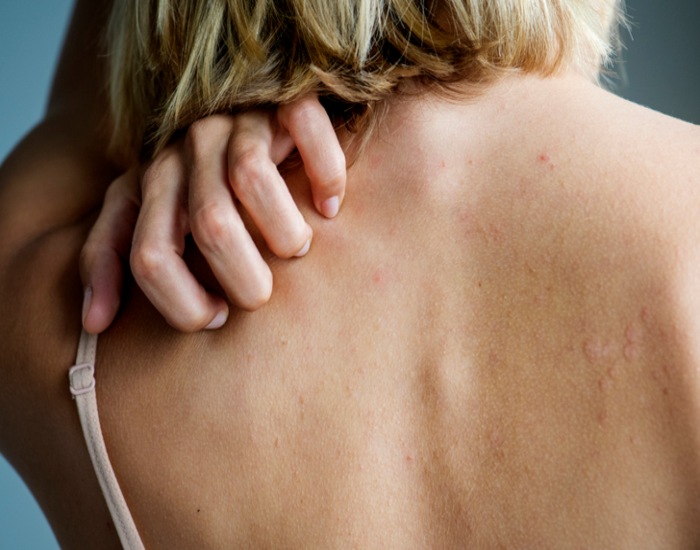 Types of Rashes We Treat
There are many types of rashes that can be treated, including fungal infection skin rashes and allergic reaction skin rashes. A rash is simply any type of inflammation or discoloration that distorts your skin's normal appearance. The general category of rashes contains other skin conditions, including athlete's foot, hives, and eczema. Common types of rashes are caused by bites, stings, measles, hay fever, chickenpox, and more. Rashes can be caused by viral, fungal, bacterial, or parasitic infections. Some rashes can be treated effectively by using over-the-counter remedies, while others require an experienced dermatologist. Many rashes are quite serious and will not go away on their own or by using these medications. If your rash lasts for days and is not getting better, schedule an appointment with us.
Common Causes & Symptoms of Rashes
Just as there are many types of rashes, there are also many causes and symptoms associated with them. It's difficult to say what may be causing your rash without an exam by our experienced dermatologists. After your rash is treated, you may be able to take steps to prevent it from coming back again. Common symptoms of skin rashes include itchiness, skin redness, formation of blisters, dry, scaly, or crusted skin, bumps, discoloration, and more. There are unique symptoms based on the type of rash you are experiencing.
Treatment Options for Rashes
Because there are so many types and causes of rashes, each needs to be treated uniquely. While over-the-counter medications can be effective in rare cases, most rashes require professional treatment by an experienced dermatologist to see lasting and satisfying results. Some rashes can be treated with prescription medications or ointments. Our dermatologists will come up with the best treatment option for your rash so you can get the relief you deserve.
Schedule Your Rash Exam Today
There's no reason to let a rash bother you anymore. Whether you're itching all the time or embarrassed by the condition of your skin, we can help. Swinyer Woseth Dermatology has more than 30 years of experience on our side and treats patients from Salt Lake City and South Jordan, UT. We also offer a number of other cosmetic and skincare services, such as Botox, chemical peels, laser hair removal, sclerotherapy, and much more. We pride ourselves on providing superior skincare for our patients. Contact us today to schedule an appointment.
Schedule Your Appointment Today!