Skip to Content
Laser Vascular Treatment (Vbeam Perfecta & Long Pulsed Yag)
Laser Vascular Treatment
Vascular lasers safely and effectively remove discolorations, including rosacea, sun spots, age spots, freckles, & other vascular and pigment abnormalities like poikiloderma, port wine stains, facial veins, and leg veins.
In addition, the Vbeam Perfecta is proven to treat scars, stretch marks, warts, and psoriasis. The Vbeam uses Pulsed Dye Laser (PDL) technology to deliver an intense but gentle burst of light into targeted areas of the skin. Most patients notice results right away, and it is safe for all skin types.
The Spectrum Long Pulsed Yag laser functions similarly to the Vbeam Perfecta. Sometimes these lasers can be used interchangeably. In certain settings, your physician may prefer one device over the other for clinical reasons.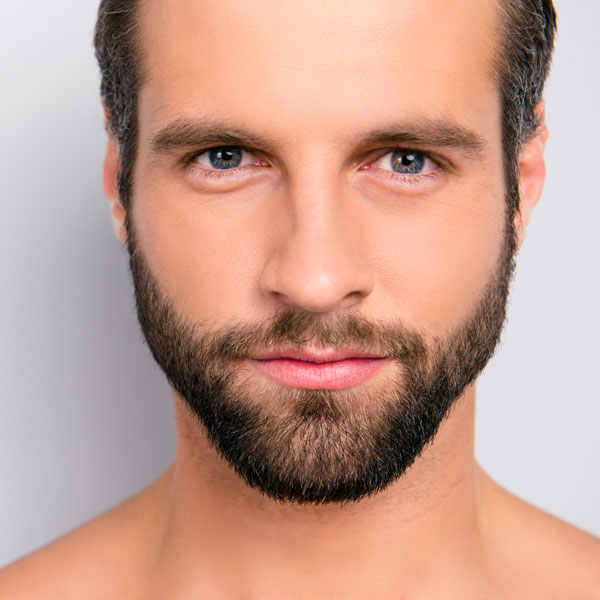 What Is the Vbeam Treatment Like?
Patients often report a warming or tingling sensation during the treatment, although anesthetics are usually not required.
Are the Treatments Painful?
Most patients report a sensation similar to mild sunburn after the treatment. During the treatment, the skin receives additional protection through the patented Dynamic Cooling Device (DCD) which delivers a cooling burst of cryogen before the laser is delivered. The DCD increases comfort during treatment and minimizes side effects such as redness.
Is the Treatment Safe, and Are There Any Side Effects?
Vbeam treatments have been used since the 1980s for the treatment of port wine stains in infants and young children. The DCD goes a long way toward ensuring both the patient's comfort and the protection of the treated skin. Some patients experience redness immediately after treatment, but it usually goes away in a few hours. Occasionally, a laser bruise called a purpura may occur; this usually disappears in three to five days.
Are Vbeam Treatments Permanent?
Permanency depends on several factors, including the condition being treated and the patient's lifestyle. Sun spots, for example may return if the patient continues to spend time in the sun without protection. Talk with your practitioner about your goals and expectations for treatment.
What Precautions Should I Take before or after Treatment?
Avoid sun exposure before and throughout treatments; SPF 30 or higher sunblock should be worn daily during this time. Post-treatment care varies depending on condition and should be discussed with your practitioner.
Is Vbeam Treatment Covered by Insurance?
Most insurance carriers do not offer reimbursement for cosmetic and aesthetic procedures. Some carriers will, however, may cover the treatment of disfiguring birthmarks such as hemangiomas or port wine stains, and some may cover psoriasis and rosacea. Please consult your insurance carrier for details.
Vascular Laser (Vbeam & Long Pulsed Yag) Price List
Full Face / Full Chest
Single treatment $350
Package of 3 $800
Each additional $250
½ Face (Both Cheeks +/- Nose) / ½ Chest / Neck
Single treatment $225
Package of 3 $575
Each additional $190
¼ Face (Nose or Chin, etc.)
Single treatment $150
Package of 3 $400
Each additional $130
Leg Veins
1 spot $75
2-5 spots $125
6-10 spots $150
11-15 spots $175
16+ or 10 min appointment $250
Spot Treatments
1 spot $75
2-5 spots $125
6-10 spots $150
11-15 spots $175
16+ or 10 min appointment $250
I have a fair complexion and susceptible to skin issues. Enjoy going to their office the doctors and assistants have been very kind. Would recommend this office.
I had a great experience removing my skin cancer on the front of my shoulder a week ago. They were kind, detailed, and took the time to explain the whole process. I am glad I have chosen them to assist with my dermatology needs.
Very professional and skilled! Finally able to resolve some issues I've had in the past that other dermatologists ignored.
Dr. Woseth has long played a critical role in my health, for which I will be forever in his debt. He is one of the nicest and most competent doctors I have ever met.
Very professional. They examined me and explained everything. I will go there for years.
I love this clinic. Every time I go I have a wonderful experience!
Service has always been prompt and professional. The level of care and followup is exceptional.
It was very professional and safe. All the protocols were followed and as usual, the care is exceptional.
Dr. Woseth is thorough, compassionate & patient! Every question answered & great follow up!
My recent appointment went great. All the staff are welcoming. I did not have to wait long. Alisa is always kind and gentle, makes me feel comfortable. I refer all my friends.
Everyone at the office is very caring. I've been a patient here for about 3-4 years and they've taken care of me so well. The treatment they provide has been life changing!
First time doing a skin check and having something removed. They were very nice and fast. It was completely painless and relaxing. Pretty sure I found my new dermatologist.
Schedule Your Appointment Today!