Skip to Content
Revitalize Your Confidence: Feminine Rejuvenation in Salt Lake City
Swinyer – Woseth Dermatology Provides Feminine Rejuvenation Treatment
Swinyer – Woseth Dermatology uses the latest technology to provide safe and effective treatments tailored to our patient's unique needs. We offer the RejuVAnate laser treatment to help improve the function and appearance of the vaginal area. This treatment is designed to address a variety of concerns, including laxity, dryness, discomfort during intercourse, urinary incontinence, and more. The feminine rejuvenation services we offer in Salt Lake City, UT are reliable and effective. Our dermatology team works hard to provide solutions to women everywhere who deserve to have their confidence revitalized. We believe in our feminine rejuvenation treatment because it restores the comfort you deserve in your skin.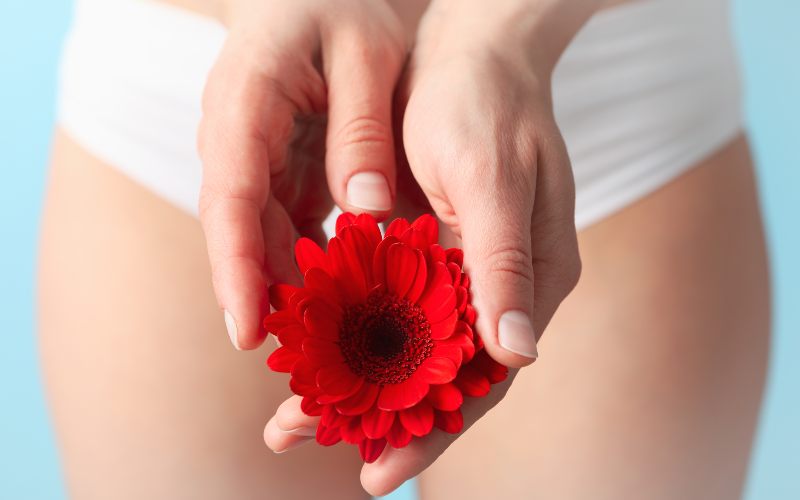 What Is Feminine Rejuvenation?
Feminine rejuvenation is a term that is used to describe the range of non-invasive or minimally invasive procedures that are aimed at improving the function and appearance of the vaginal area and its tissues. These treatments can address common concerns such as vaginal laxity, dryness, discomfort during intercourse, and more. Feminine rejuvenation is key to restoring and maintaining your confidence and comfort in your own body. Swinyer – Woseth Dermatology proudly offers feminine rejuvenation treatments because we believe that women should continue to feel comfortable in their skin for as long as they live. Over time, our bodies change, and with that comes changes to our hormones and to our vaginal health. These changes can cause discomfort, pain, and decreased sexual satisfaction, which can definitely impact your overall quality of life. Feminine rejuvenation aims to correct these changes and restore your ability to be satisfied overall.
Access the RejuVAnate Laser Treatment in Salt Lake City
We proudly offer the RejuVAnate laser treatment at our office. This treatment is a non-invasive, safe, and effective treatment that uses laser technology to rejuvenate the vaginal area. The laser is a fractionated CO2 laser procedure that targets vaginal tissue. The fractionated CO2 laser stimulates both the surface and deep layers of the vaginal tissue. This encourages collagen production and promotes blood flow to restore vaginal lubrication and elasticity. When you access our RejuVAnate laser treatment in Salt Lake City, you will experience the improvement of vaginal atrophy, stress incontinence, and more.
Why Is Vaginal Rejuvenation Important?
Vaginal rejuvenation is vital to supporting a woman's overall health and well-being. When a woman's body changes over time, it can bring with it unwanted side effects such as incontinence, pain, discomfort, dryness, and more. With vaginal rejuvenation treatments, our team can help to correct these unwanted side effects. We offer the RejuVAnate laser treatment at our office, targeting vaginal tissue to help restore elasticity, lubrication, and more. This safe and clinically proven treatment is a great way to restore vaginal health and sexual function. It helps address common concerns that are related to aging, childbirth, and hormonal changes. Vaginal rejuvenation can help women feel more confident and comfortable in their own bodies. Take back control of your life today with our feminine rejuvenation treatment.
The Benefits of RejuVAnate Laser Treatment
The RejuVAnate treatment can be an important option for women seeking to improve their vaginal health and sexual function. This proven cosmetic treatment addresses dryness, pain, itching, painful urination, and painful intercourse. This treatment offers a plethora of benefits to women, including:
Improved Vaginal Health — The CO2 laser that is used during treatment stimulates the production of collagen and tissue regeneration, which results in improved vaginal health, increased elasticity, and hydration.
Increased Sexual Satisfaction — Since the RejuVAnate treatment supports vaginal health, it can lead to increased sexual satisfaction by increasing sensitivity, improving lubrication, and reducing discomfort during intercourse.
Non-invasive Procedure — The laser treatment we offer for vaginal rejuvenation and care at our office is a non-invasive procedure that does not require surgery or anesthesia.
Quick and Easy — Our professionals perform this treatment in as little as 15 minutes in our office. The treatment typically takes between 15 and 30 minutes to complete. The quickness and ease of this treatment make it a convenient option for women who are on the go.
Safe and Effective — The RejuVAnate treatment has been shown to be effective and safe for improving vaginal health and sexual function. Our qualified healthcare professionals who administer this treatment specialize in laser therapy so you can feel confident in the vaginal care you are receiving.
Minimal Side Effects — We provide the RejuVAnate treatment because we believe in its effectiveness and minimal side effects. Some women may experience discomfort or spotting after the procedure, which typically resolves within a few days.
Little to No Downtime — The RejuVAnate treatment is non-invasive, which means that there is little to no downtime after treatment. Our professionals may recommend vaginal rest for three days post-procedure, but other than that, you can get back to business as usual.
Discover Our Comprehensive Vaginal Care Solution Today
We offer the RejuVAnate laser treatment at our office to women who are looking for the best way to restore their overall vaginal health and function. At Swinyer – Woseth Dermatology, we strive to provide comprehensive care to all of our patients. We have solutions and services for you no matter what dermatological condition you are experiencing. Our feminine rejuvenation services in Salt Lake City, UT are ideal for women who have given birth, suffer from urge incontinence, have had breast cancer and cannot be on hormones, or are looking for a way to counter the unwanted effects of aging. When you visit our office, we will discuss your needs and discuss whether the RejuVAnate treatment is right for you. If you are looking for the best way to restore your feminine confidence, reach out to us today and book an appointment with our professionals.
I have a fair complexion and susceptible to skin issues. Enjoy going to their office the doctors and assistants have been very kind. Would recommend this office.
I had a great experience removing my skin cancer on the front of my shoulder a week ago. They were kind, detailed, and took the time to explain the whole process. I am glad I have chosen them to assist with my dermatology needs.
Very professional and skilled! Finally able to resolve some issues I've had in the past that other dermatologists ignored.
Dr. Woseth has long played a critical role in my health, for which I will be forever in his debt. He is one of the nicest and most competent doctors I have ever met.
Very professional. They examined me and explained everything. I will go there for years.
I love this clinic. Every time I go I have a wonderful experience!
Service has always been prompt and professional. The level of care and followup is exceptional.
It was very professional and safe. All the protocols were followed and as usual, the care is exceptional.
Dr. Woseth is thorough, compassionate & patient! Every question answered & great follow up!
My recent appointment went great. All the staff are welcoming. I did not have to wait long. Alisa is always kind and gentle, makes me feel comfortable. I refer all my friends.
Everyone at the office is very caring. I've been a patient here for about 3-4 years and they've taken care of me so well. The treatment they provide has been life changing!
First time doing a skin check and having something removed. They were very nice and fast. It was completely painless and relaxing. Pretty sure I found my new dermatologist.
Schedule Your Appointment Today!