Skip to Content
Restylane® Filler in Salt Lake City, UT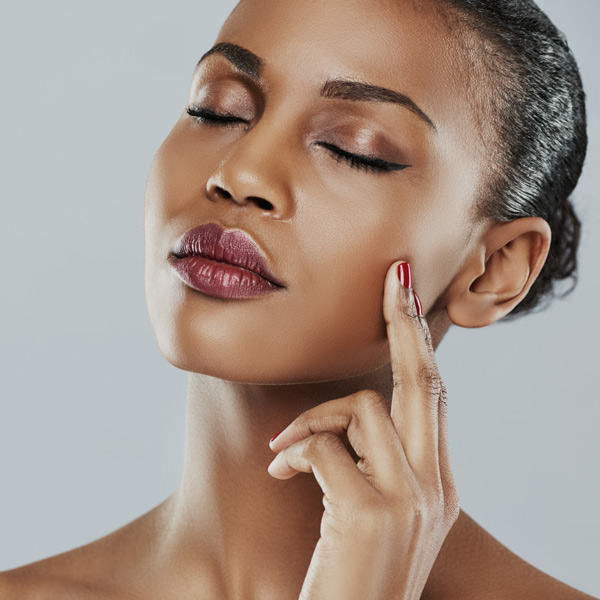 Skin Care Solutions With Swinyer Woseth Dermatology
Swinyer Woseth Dermatology offers various skin care solutions to clients in South Jordan and Salt Lake City, UT. Restylane® filler is an exceptional aesthetic treatment to correct moderate to severe facial folds and wrinkles by adding fullness and volume to your skin. However, our dermatological treatment options go well beyond fillers and wrinkle reduction. You can rely on us for cosmetic options like laser hair removal, platelet-rich plasma treatments, and sclerotherapy. Our medical and surgical services cover concerns like acne, fungal infections, hair loss, skin cancers, and psoriasis. We also sell products to help you care for your skin with sun protection, moisturizing, and cleansing options. Reach out to us to learn more about our comprehensive cosmetic and medical treatments and products for better health and appearance.
What Is Restylane® & How Does It Work?
Aging and environmental factors influence how your appearance evolves, typically leading to wrinkles and lines on your face. Swinyer Woseth Dermatology's team performs various treatments to combat the ravages of time, such as Restylane fillers. We can use Restylane to add fullness and volume to your skin, correcting moderate to severe facial folds and wrinkles. These lines and wrinkles include common issues like the lines forming from your nose to the corners of your mouth, known as nasolabial folds. You can also use Restylane to enhance your lips if you're over 21 years old. Restylane's principal component is a normal human skin component called hyaluronic acid. We numb your skin and inject Restylane beneath your skin with a very fine needle. The procedure is completely painless because we use a topically applied cream and small lidocaine injections.
Which Restylane Products Do We Offer?
Restylane is safe to use in adults with aesthetic concerns like lines, wrinkles, and volume loss or deficiency in their lips. Each product has specialized uses to address various dermal conditions affecting countless men and women. Swinyer Woseth Dermatology offers clients three of these products: Restylane, Restylane Defyne, and Restylane Refyne. Our dermatology and cosmetic care specialists have extensive training and experience in all services we provide, and we carefully apply Restylane products to achieve the best possible results. You can use Restylane Defyne and Refyne under your eyes, in your lips, and in other crucial areas. We've described each product we offer:
Restylane Defyne – This innovative filler is crafted with XpresHAn Technology™ to help clients smooth out their deep laugh lines, including marionette lines and nasolabial folds. We can also use Restylane Defyne to enhance chin projection. This hyaluronic dermal filler has innovative cross-linking technology to restore a natural-looking and more youthful appearance. In addition to this filler's effective deep line correction, it helps you maintain your natural movement and expressions.
Restylane Refyne – XpresHAn Technology™ goes into this dermal filler and helps clients soften their marionette lines and nasolabial folds. While effective at reducing your deep lines' severity, Restylane Refyne helps you maintain your facial expressions and restore a more natural look. You will always look like yourself while using this dermal filler. Our aesthetic care specialists can advise you on where Restylane Refyne will be most effective and what to expect with treatment.
Restylane – Clients over the age of 21 can benefit from Restylane's clear gel formulation specifically formulated to work similarly to your body's naturally produced hyaluronic acid. We can visibly correct severe nasolabial folds (running between your nose and corners of your mouth), marionette lines (running from the corners of your mouth to your chin), and other severe facial lines and wrinkles. All Restylane products are FDA-approved to use in adults for safe and effective line and wrinkle reduction while adding volume and fullness.
Safety Considerations for the Restylane Procedure
Swinyer Woseth Dermatology invests in dermal fillers with proven safety and efficacy, such as Restylane products. You might experience swelling or redness after treatment, which typically lasts less than seven days. However, clients rarely have red or swollen small bumps. A Restylane injection can cause another cold sore outbreak if you've had them before. Although rare, doctors might inject the dermal filler into a blood vessel and damage the skin. We advise you not to use Restylane if you recently used blood-thinning or clog-preventing drugs to avoid bleeding or bruising. You shouldn't use Restylane if you are under 18, pregnant, or breastfeeding. Here are a couple of other safety considerations when planning to use Restylane:
People with previous bad allergies should not use Restylane, specifically if they're allergic to microorganisms called gram-positive bacteria or allergies to drugs requiring in-hospital treatment.
You should postpone using Restylane at sites with skin sores, rashes, pimples, cysts, hives, or infections until they finish healing. Using this dermal filler in these cases can make your skin problems worse or delay healing.
Get Treatment in Salt Lake City & South Jordan, UT
You don't need to try ignoring your moderate and severe facial lines and wrinkles in South Jordan and Salt Lake City, UT. Swinyer Woseth Dermatology can correct these issues using Restylane dermal fillers. We prioritize your safety and satisfaction with every cosmetic and medical service we offer while ensuring you get the best possible results. Contact us today to discuss your skincare, hair removal, and other concerns and schedule treatment.
I have a fair complexion and susceptible to skin issues. Enjoy going to their office the doctors and assistants have been very kind. Would recommend this office.
I had a great experience removing my skin cancer on the front of my shoulder a week ago. They were kind, detailed, and took the time to explain the whole process. I am glad I have chosen them to assist with my dermatology needs.
Very professional and skilled! Finally able to resolve some issues I've had in the past that other dermatologists ignored.
Dr. Woseth has long played a critical role in my health, for which I will be forever in his debt. He is one of the nicest and most competent doctors I have ever met.
Very professional. They examined me and explained everything. I will go there for years.
I love this clinic. Every time I go I have a wonderful experience!
Service has always been prompt and professional. The level of care and followup is exceptional.
It was very professional and safe. All the protocols were followed and as usual, the care is exceptional.
Dr. Woseth is thorough, compassionate & patient! Every question answered & great follow up!
My recent appointment went great. All the staff are welcoming. I did not have to wait long. Alisa is always kind and gentle, makes me feel comfortable. I refer all my friends.
Everyone at the office is very caring. I've been a patient here for about 3-4 years and they've taken care of me so well. The treatment they provide has been life changing!
First time doing a skin check and having something removed. They were very nice and fast. It was completely painless and relaxing. Pretty sure I found my new dermatologist.
Schedule Your Appointment Today!