Skip to Content
Acne Clinics Located in Salt Lake City and South Jordan
No one likes acne. It can be difficult to be confident if you don't feel your best about the appearance of your skin, whether it's normal acne associated with puberty or adult acne. At Swinyer-Woseth Dermatology, we offer a variety of solutions to restore the appearance of clear skin and reduce anxiety associated with acne.
If you suffer from teenage acne or acne rosacea, you may have tried other solutions that haven't proven effective for you thus far. In our Salt Lake City and South Jordan dermatology offices, we offer acne treatments that are both safe and extremely effective.
To schedule an appointment, contact one of our acne clinics in Salt Lake City and South Jordan today.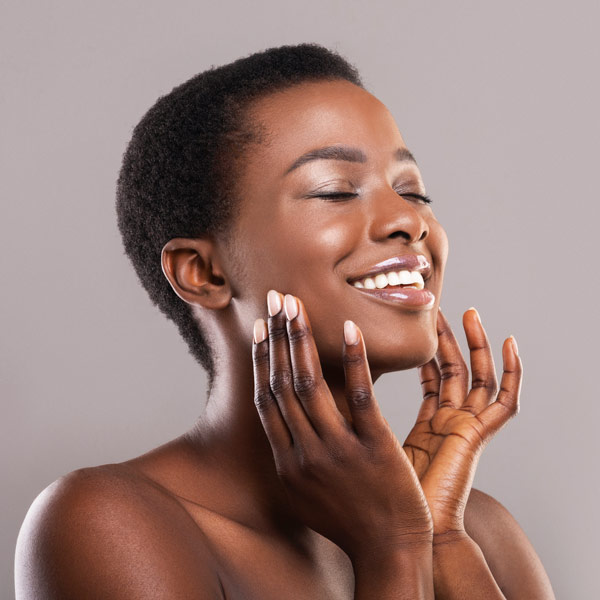 Acne Vulgaris
Acne vulgaris is the technical term for the skin condition that people associate with the word acne. It begins around puberty and can last several years. Because there is no cure for acne, the goal of a dermatologist is to improve acne to prevent physical and emotional scarring.
Acne can be a frustrating condition, but with patience and compliance to therapy, the symptoms can be greatly improved.
Possible Treatments for Acne
There are several effective treatments to improve acne, including topical medications, cleansers, moisturizers, and oral medications.
One treatment that we get questions about often is Accutane (Isotretinoin), which many people consider as a cure-all for acne. While there is no cure for acne, Accutane is effective against severe cystic acne which may not respond well to other therapies. However, the drug comes with a number of unpleasant side effects, and we often try several other solutions before using it.
There are a variety of effective topical prescription acne treatments that are available at your local pharmacy. Depending on the type and severity of your acne, we'll ensure we recommend the solution that works the best for your unique situation.
There are several topical acne medications available at your local pharmacy by prescription that has proven effective against acne vulgaris. Depending on the type and severity of your acne, we'll ensure we recommend the solution that works the best for your unique situation.
Acne Scar Treatment
We know acne scars from past acne can be frustrating. You have no control over the past conditions that led to your current scars. Fortunately, there are some excellent treatment options that can minimize scarring.
Bellafill is the only FDA approved dermal filler on the market to treat severe acne scars. It works by immediately adding volume to the skin to lift acne scars. Bellafill helps your skin re-create its own firmer structure for a smoother appearance and lasting results. This treatment is particularly helpful for patients with textural scarring (depressions or pits in the skin). Bellafill treatments can be done with minimal discomfort and downtime.
Microneedling Treatment with the Eclipse Micropen Elite also reduces acne scarring and improves the skin's texture, tone, and color. This innovative treatment has become quite popular due to limited downtime and affordability, particularly when compared to ablative laser alternatives. A sterile cartridge containing 12 tiny micro-points is attached to the device, which the clinician gently presses against the skin. The treatment has minimal downtime and takes approximately 20 minutes. Amazing results are achieved after a series of treatments spaced about 4-6 weeks apart.
Laser resurfacing treatments address textural changes of acne scarring whereas treatments with the VBeam Perfecta treat the discoloration of acne scars.
Acne Rosacea
We often hear the complaint that patients long past puberty are still experiencing facial acne. In reality, this eruption may actually be acne rosacea.
This condition results in facial redness, pimples, red veins across the cheeks and nose, flushing of the skin, and in severe cases, enlargement or thickening of the nose. The severity of the condition can be influenced by several outside factors, including certain foods and beverages, changes in weather or temperature, emotional or physical influences, or certain medications.
Although there is no cure for this condition, our providers are well informed about the latest management options such as oral antibiotics, cleansers, topical medications, and sunblocks.
Treatments for Rosacea
Laser facial and IPL photorejuvenation – IPL treatment uses a safe dose of pulsed light to gradually reduce the appearance of facial blemishes, sun damage, rosacea, and more.
Vbeam laser treatment – Vbeam uses pulsed-dye laser (PDL) technology to deliver a targeted burst of healing technology that hides blemishes like rosacea, as well as red spots and discolorations on the skin.
Value and Safety are our concern! Swinyer-Woseth Dermatology offers only the safest, most effective and cost-conscious care for acne rosacea.
I have a fair complexion and susceptible to skin issues. Enjoy going to their office the doctors and assistants have been very kind. Would recommend this office.
I had a great experience removing my skin cancer on the front of my shoulder a week ago. They were kind, detailed, and took the time to explain the whole process. I am glad I have chosen them to assist with my dermatology needs.
Very professional and skilled! Finally able to resolve some issues I've had in the past that other dermatologists ignored.
Dr. Woseth has long played a critical role in my health, for which I will be forever in his debt. He is one of the nicest and most competent doctors I have ever met.
Very professional. They examined me and explained everything. I will go there for years.
I love this clinic. Every time I go I have a wonderful experience!
Service has always been prompt and professional. The level of care and followup is exceptional.
It was very professional and safe. All the protocols were followed and as usual, the care is exceptional.
Dr. Woseth is thorough, compassionate & patient! Every question answered & great follow up!
My recent appointment went great. All the staff are welcoming. I did not have to wait long. Alisa is always kind and gentle, makes me feel comfortable. I refer all my friends.
Everyone at the office is very caring. I've been a patient here for about 3-4 years and they've taken care of me so well. The treatment they provide has been life changing!
First time doing a skin check and having something removed. They were very nice and fast. It was completely painless and relaxing. Pretty sure I found my new dermatologist.
Schedule Your Appointment Today!