Skip to Content
Dermatologic Surgery & Mohs Surgery
Mohs Surgery in Salt Lake City and South Jordan
Being diagnosed with skin cancer knocked you for a loop. Now that you've gotten over the initial shock, you're probably wondering how you're going to get it removed without leaving an unsightly scar. At Swinyer-Woseth Dermatology, we have the solution you're looking for: Mohs micrographic surgery. If you've been diagnosed with basal or squamous cell carcinoma, call our dermatology clinic in Salt Lake City or South Jordan, UT, to determine if you'd be a good candidate for this specialized skin cancer treatment.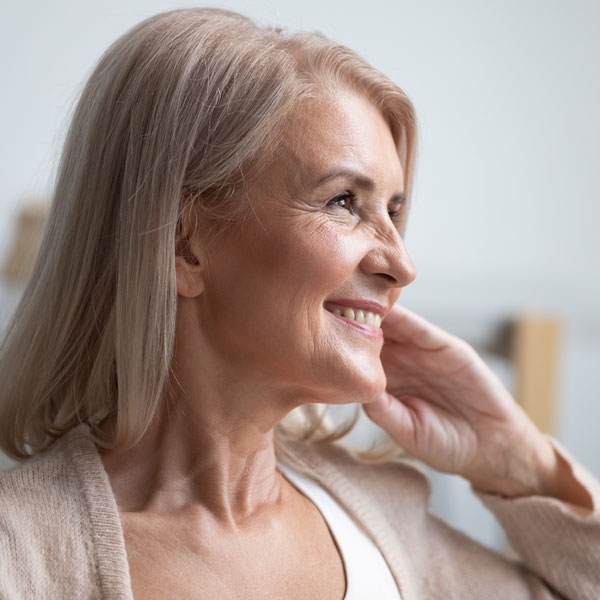 What Is Mohs Surgery and How Is It Performed?
Mohs surgery is a surgery designed to remove skin cancer with superior clearance rates and cosmetic outcomes. Named after Frederic E. Mohs, the surgeon who pioneered the technique in the 1930s, Mohs micrographic surgery removes cancerous growths in stages. Your surgeon at Swinyer-Woseth Dermatology begins by removing a thin layer of skin, then testing it for the presence of cancerous cells. The process is repeated until no cancer cells are detected. This way, only the cancerous cells are excised, and healthy skin cells are left intact.
How Long Does the Mohs Surgery Procedure Take?
It depends on the extent of your skin cancer, and how far it has spread. Mohs surgery is performed on an outpatient basis using local anesthetic. An average time frame for a single Mohs micrographic surgery procedure is about four hours, but to be on the safe side, you should free up the entire day on your calendar. Most patients can drive home immediately after the procedure and return to work and normal family routines within a day or two. Your Swinyer-Woseth Dermatology practitioner will brief you on all these matters prior to your procedure.
How Long Does It Take to Recover from Mohs Surgery? Will I Have a Scar?
After Mohs surgery, you can expect the treated area to remain somewhat red and swollen. If your procedure went well, this should dissipate completely in four to six months. As for scarring, it depends on the size of the skin tumor and how deep your dermatologist had to go to remove it. For most patients, a fine linear scar, like what remains after a minor cut, may be visible after the healing process is complete. Those with larger, more noticeable scars may wish to consult with Swinyer-Woseth Dermatology about options for repairing the defect. Look at it this way: it's better than having skin cancer. Call our team in Salt Lake City or South Jordan, UT, to discuss your skin cancer treatment and removal options.
I have a fair complexion and susceptible to skin issues. Enjoy going to their office the doctors and assistants have been very kind. Would recommend this office.
I had a great experience removing my skin cancer on the front of my shoulder a week ago. They were kind, detailed, and took the time to explain the whole process. I am glad I have chosen them to assist with my dermatology needs.
Very professional and skilled! Finally able to resolve some issues I've had in the past that other dermatologists ignored.
Dr. Woseth has long played a critical role in my health, for which I will be forever in his debt. He is one of the nicest and most competent doctors I have ever met.
Very professional. They examined me and explained everything. I will go there for years.
I love this clinic. Every time I go I have a wonderful experience!
Service has always been prompt and professional. The level of care and followup is exceptional.
It was very professional and safe. All the protocols were followed and as usual, the care is exceptional.
Dr. Woseth is thorough, compassionate & patient! Every question answered & great follow up!
My recent appointment went great. All the staff are welcoming. I did not have to wait long. Alisa is always kind and gentle, makes me feel comfortable. I refer all my friends.
Everyone at the office is very caring. I've been a patient here for about 3-4 years and they've taken care of me so well. The treatment they provide has been life changing!
First time doing a skin check and having something removed. They were very nice and fast. It was completely painless and relaxing. Pretty sure I found my new dermatologist.
Schedule Your Appointment Today!