Skip to Content
Radiofrequency + Microneedling (PiXel8-RF) in Salt Lake City & South Jordan
Radiofrequency + Microneedling (PiXel8-RF)
PiXel8-RF is a state of the art non-surgical procedure with impressive results and minimal to no downtime.
This treatment uses bipolar radiofrequency technology along with microneedling to direct precise & controlled energy deep within the dermis to stimulate collagen, providing dramatic skin tightening & rejuvenation.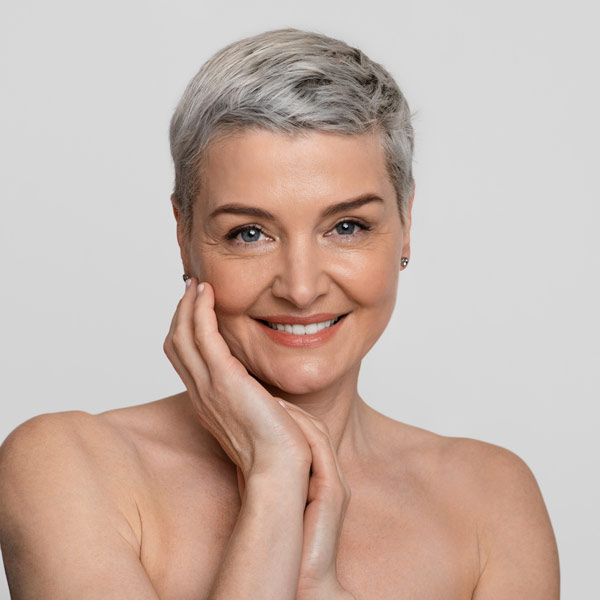 PiXel8-RF Is an Excellent Option for:
Skin tightening
Wrinkle reduction
Acne scar improvement
Skin tone & texture improvement
Pore reduction
Stretch mark reduction
Hyperhidrosis (excessive underarm sweating)
Traumatic scar reduction
Cellulite
The Procedure
Downtime is minimal. The treated area is typically red for about 24 hours. More aggressive treatments, if needed, may increase downtime. After 24 hours, patients may apply cosmetics to the treated area.
The procedure lasts about 20 minutes and consists of a micro-needling device that produces tiny channels through which controlled radiofrequency energy is delivered to deeper tissue. This process stimulates collagen & elastin production and causes skin tightening. Most patients have minimal discomfort during the procedure when a topical anesthetic cream is applied beforehand.
Obvious results are normally seen after one treatment but can take up to 4-6 weeks to become evident. A series of 3 treatments spaced approximately 4 weeks apart is generally recommended.
I have a fair complexion and susceptible to skin issues. Enjoy going to their office the doctors and assistants have been very kind. Would recommend this office.
I had a great experience removing my skin cancer on the front of my shoulder a week ago. They were kind, detailed, and took the time to explain the whole process. I am glad I have chosen them to assist with my dermatology needs.
Very professional and skilled! Finally able to resolve some issues I've had in the past that other dermatologists ignored.
Dr. Woseth has long played a critical role in my health, for which I will be forever in his debt. He is one of the nicest and most competent doctors I have ever met.
Very professional. They examined me and explained everything. I will go there for years.
I love this clinic. Every time I go I have a wonderful experience!
Service has always been prompt and professional. The level of care and followup is exceptional.
It was very professional and safe. All the protocols were followed and as usual, the care is exceptional.
Dr. Woseth is thorough, compassionate & patient! Every question answered & great follow up!
My recent appointment went great. All the staff are welcoming. I did not have to wait long. Alisa is always kind and gentle, makes me feel comfortable. I refer all my friends.
Everyone at the office is very caring. I've been a patient here for about 3-4 years and they've taken care of me so well. The treatment they provide has been life changing!
First time doing a skin check and having something removed. They were very nice and fast. It was completely painless and relaxing. Pretty sure I found my new dermatologist.
Schedule Your Appointment Today!