Skip to Content
Botox in Salt Lake City and South Jordan
Safe and Effective Botox Injection Treatment
You can reverse the signs of aging and restore your preferred youthful glow with Botox. Swinyer Woseth Dermatology's Salt Lake City and South Jordan clinics offer leading Botox procedures, a cosmetic treatment used to safely and effectively treat fine lines, wrinkles, and other aesthetic concerns.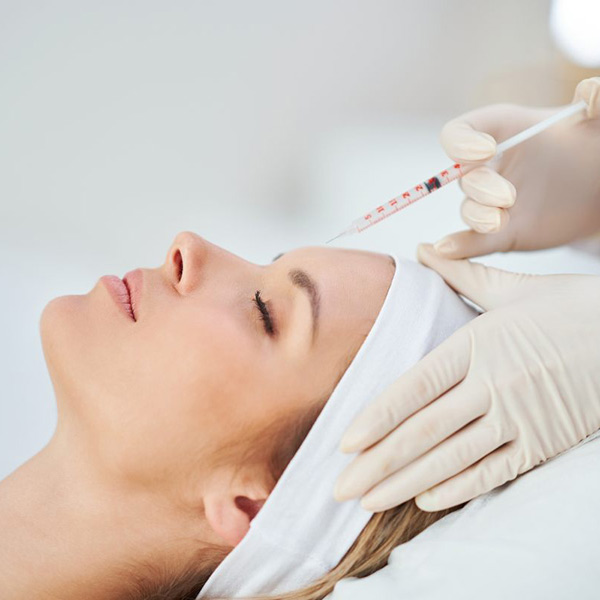 Understanding Botox
Botox is an effective treatment for removing a wide range of facial lines and wrinkles caused by a variety of factors, including the aging process, stress, anxiety, and other environmental concerns.
The Botox solution is injected just under the skin with a fine needle to relax the underlying facial muscles that cause fine lines and wrinkles. Botox combats the impulses from the nerve to the facial muscles, smoothing out the skin while enabling other muscles to function normally.
Botox Injection Treatment Areas for Fine Lines and Wrinkles
Botox facial injections can be used to treat a range of fine line and wrinkle concerns, such as:
Forehead lines
Scowl lines between the eyebrows
Bunny lines on the bridge of the nose
Crow's feet on the sides of the eyes
Lip lines
Vertical neck cords
Feature Enhancement Botox Injection Treatment Areas
Botox can be used for alternative reasons that do not target wrinkles and fine lines, and is instead used to modify the shape of certain features, such as:
Dimpled chins
Lip flips
Brow lift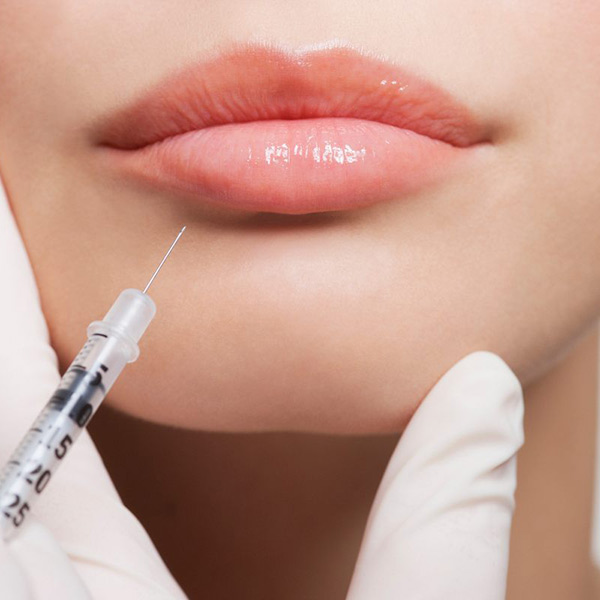 Botox Injections to Target Chronic Conditions and Discomfort
Botox has been proven effective to treat wrinkles on the face, and also as a tool to treat or provide relief for an array of chronic conditions or health discomforts, such as:
Hyperhidrosis (excessive underarm sweating)
Muscle stiffness or spasms
Migraines
Overactive bladder
Uncontrolled blinking and eye disorders
Specific movement disorders
Botox Results
Three to 10 days post-treatment, you will begin to notice the full effects of your Botox facial treatment. Your youthful glow and reduced fine lines and wrinkles will last anywhere from three to six months, and can be treated regularly to maintain the results. With consistent treatment, results will begin to last longer as the muscles adapt.
Botox Candidates
Anyone with concerns related to signs of facial aging is a good candidate for Botox injection treatment. Botox is often paired with dermal fillers to promote full facial rejuvenation without the need for invasive surgery. Additionally, young adults may pursue Botox as a preventative measure to deter the signs of aging before they become more prominent.
What To Expect During Your Botox Injection Treatment
At Swinyer Woseth Dermatology, we offer leading Botox injection treatments. We begin by gently numbing the area with ice to minimize discomfort. We then strategically place Botox units in the areas of concern, using precise injection methods to ensure seamless results. Once treatment is complete, you may go about your routine as usual with no downtime needed.
Enhance Your Natural Beauty With Swinyer Woseth Dermatology
If you're looking for the solution to your frown lines, crow's feet, or other facial concerns, Swinyer Woseth Dermatology is here to provide you with industry-leading Botox injection treatments at our Salt Lake City or South Jordan clinic. Contact our friendly professionals today to schedule your appointment.
Schedule Your Appointment Today!