Skip to Content
Cyst Removal in Salt Lake City and South Jordan
You knew you weren't imagining it. It's definitely there: a small lump on your neck, back, or face, and it's slowly getting bigger. It doesn't hurt, but it's bothering you. What could it possibly be? Only a dermatologist specialist can tell you for certain, but this type of growth is most likely a sebaceous cyst. Swinyer-Woseth Dermatology in Salt Lake City and South Jordan, UT, specializes in the treatment and removal of all types of skin cysts. Call today to make an appointment for a consultation.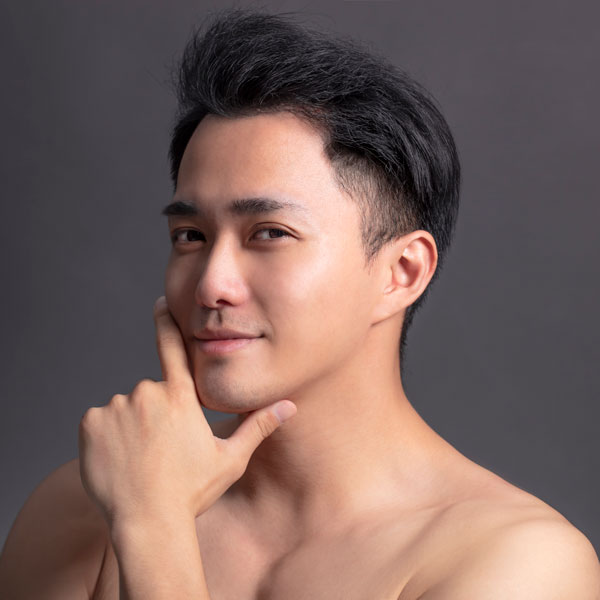 What Is a Cyst and What Causes Them?
A sebaceous cyst, also known as an epidermoid or pilar cyst, is a small lump or sac under the skin, sometimes accompanied by an unpleasant odor. Though they can occur virtually anywhere on the body, the most common locations for sebaceous cysts are the neck, face, and back. Cysts can develop for any number of reasons, but the most common causes are clogged pores, swollen hair follicles, blocked glands, or trauma to the skin. Some individuals may be genetically prone to them. The good news is most skin cysts are benign, and practitioners at Swinyer-Woseth Dermatology can treat them quickly. Call our clinic in Salt Lake City or South Jordan, UT, if you suspect you have a cyst.
Can a Cyst Be Popped or Squeezed like a Pimple?
No, and for Pete's sake, stay off YouTube! Unlike whiteheads or blackheads, the contents of a cyst are practically impossible to remove by squeezing or puncturing. While it may be tempting to try it, this is a surefire recipe for causing your cyst to get infected, or worse yet, lead to more cysts. Keep the cyst and the surrounding area clean, and call Swinyer-Woseth Dermatology in Salt Lake City or South Jordan, UT, for a proper diagnosis and treatment.
Treatment Options for Cysts
After an initial evaluation and diagnosis of a sebaceous cyst, your dermatologist at Swinyer-Woseth Dermatology will recommend treatment options. If surgical removal of the cyst is decided upon, you'll be given a local anesthetic to numb the area around the cyst, then your dermatologist will excise the cyst and suture the area. Depending on the situation, you may be prescribed a course of oral or topical antibiotics. Our Salt Lake City and South Jordan, UT, dermatologists have extensive experience in removing skin cysts and will make every effort to ensure that your procedure leaves little to no scarring. Call our office in Salt Lake City or South Jordan, UT, for a consultation on skin cysts or any other skin problem you might be experiencing.
I have a fair complexion and susceptible to skin issues. Enjoy going to their office the doctors and assistants have been very kind. Would recommend this office.
I had a great experience removing my skin cancer on the front of my shoulder a week ago. They were kind, detailed, and took the time to explain the whole process. I am glad I have chosen them to assist with my dermatology needs.
Very professional and skilled! Finally able to resolve some issues I've had in the past that other dermatologists ignored.
Dr. Woseth has long played a critical role in my health, for which I will be forever in his debt. He is one of the nicest and most competent doctors I have ever met.
Very professional. They examined me and explained everything. I will go there for years.
I love this clinic. Every time I go I have a wonderful experience!
Service has always been prompt and professional. The level of care and followup is exceptional.
It was very professional and safe. All the protocols were followed and as usual, the care is exceptional.
Dr. Woseth is thorough, compassionate & patient! Every question answered & great follow up!
My recent appointment went great. All the staff are welcoming. I did not have to wait long. Alisa is always kind and gentle, makes me feel comfortable. I refer all my friends.
Everyone at the office is very caring. I've been a patient here for about 3-4 years and they've taken care of me so well. The treatment they provide has been life changing!
First time doing a skin check and having something removed. They were very nice and fast. It was completely painless and relaxing. Pretty sure I found my new dermatologist.
Schedule Your Appointment Today!