Skip to Content
Diagnose and Treatments Offered by Expert Dermatologists
Hair can be a telltale sign of our overall health. If you are suffering from hair loss (also known as alopecia), you know it can be a frustrating and worrying process. However, getting to the root of the issue to determine hair loss causes takes some time, and that's exactly what we do at Salt Lake City and South Jordan's Swinyer-Woseth Dermatology. However, it's necessary in order to properly diagnose and treat the underlying issue. Although hair loss of around 100 hairs per day is healthy, a loss of more than this may be a sign that it's time to for hair loss evaluation. If you're experiencing hair loss, there are treatments available.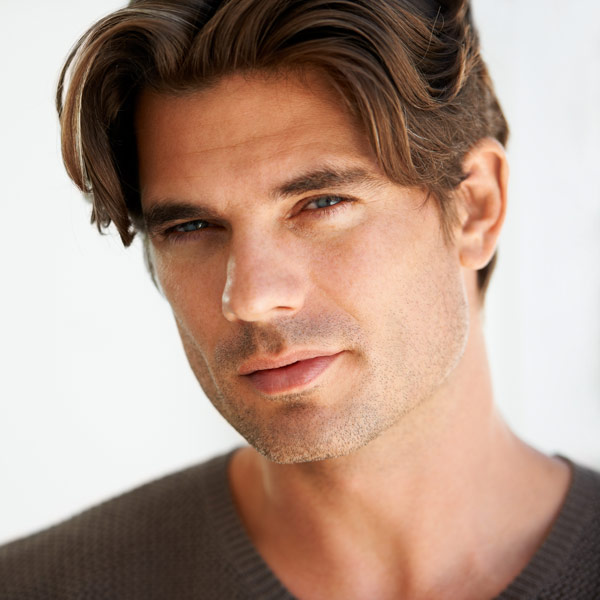 Reasons for Hair Loss
A healthy head of hair will undergo three phases: anagen, catagen, and telogen. But when this process is disrupted, alopecia can set in. It is normal to lose some hair every day. Hair loss of 80 to 120 hairs a day is considered to be within the normal range. If you're losing more than this, though, it may be a sign of an underlying condition. Accelerated loss cycles can be caused by pregnancy, illness, surgery, stress, dieting, and more. The good news about this kind of hair loss is that it will usually self-resolve over time. However, other causes of hair loss are multiple and varied. They can include genetic hair loss (male or female pattern hair loss), fungal infection or other disease processes of the skin, medical conditions such as thyroid disease or anemia; or manipulation of the hair (rubbing, pulling, picking). It's also important to remember that aging can also bring out hair loss.
Types of Hair Loss
Although it's best to get assessed by a professional before diagnosing yourself, there are several kinds of hair loss. These include:
Involutional alopecia – Natural hair loss due to the aging process.
Anagen effluvium – Hair loss during the anagen stage, which can lead to diffuse, nonscarring baldness.
Telogen effluvium – Hair loss that occurs during the telogen phase of the hair cycle.
Androgenic alopecia – Although this can be experienced by both males and females, in men it can be seen with a receding hairline. For women, it can manifest as female pattern baldness with a significant amount of thinning on the crown of the head.
Alopecia areata – This itchy condition can be seen in children and young adults. Although it can result in baldness, most cases of alopecia areata are fully treatable.
Alopecia universalis – Hair loss with this condition is not limited to loss of hair on the head. It impacts hair all over the body: eyelashes, eyebrows, extremities, armpits, and more.
Trichotillomania – A psychological disorder; people suffering from this disease intentionally pull out their own hair.
Hair Loss Evaluation
Since all types of hair loss are dealt with differently, we recommend that you consult with one of our providers to determine the cause of your hair loss and the best course of treatment. This can be done through a scalp analysis in order to determine hair loss restoration treatment. Sometimes a biopsy of the scalp is necessary to identify the cause of hair loss.
Contact our expert dermatologists  at Swinyer-Woseth Dermatology in Salt Lake City and South Jordan, UT to solve your hair loss problem today by calling 801-266-8841.
I have a fair complexion and susceptible to skin issues. Enjoy going to their office the doctors and assistants have been very kind. Would recommend this office.
I had a great experience removing my skin cancer on the front of my shoulder a week ago. They were kind, detailed, and took the time to explain the whole process. I am glad I have chosen them to assist with my dermatology needs.
Very professional and skilled! Finally able to resolve some issues I've had in the past that other dermatologists ignored.
Dr. Woseth has long played a critical role in my health, for which I will be forever in his debt. He is one of the nicest and most competent doctors I have ever met.
Very professional. They examined me and explained everything. I will go there for years.
I love this clinic. Every time I go I have a wonderful experience!
Service has always been prompt and professional. The level of care and followup is exceptional.
It was very professional and safe. All the protocols were followed and as usual, the care is exceptional.
Dr. Woseth is thorough, compassionate & patient! Every question answered & great follow up!
My recent appointment went great. All the staff are welcoming. I did not have to wait long. Alisa is always kind and gentle, makes me feel comfortable. I refer all my friends.
Everyone at the office is very caring. I've been a patient here for about 3-4 years and they've taken care of me so well. The treatment they provide has been life changing!
First time doing a skin check and having something removed. They were very nice and fast. It was completely painless and relaxing. Pretty sure I found my new dermatologist.
Schedule Your Appointment Today!