Skip to Content
Laser Hair Removal in Salt Lake City and South Jordan
Permanent Laser Hair Removal Services
Unwanted hair can be frustrating and time-consuming to deal with, and it may also be a contributing factor to low self-esteem. Many people spend copious amounts of time and money on non-permanent hair removal solutions, only to see regrowth within a few days. Swinyer Woseth Dermatology is here to offer a permanent solution with our advanced diode laser hair removal.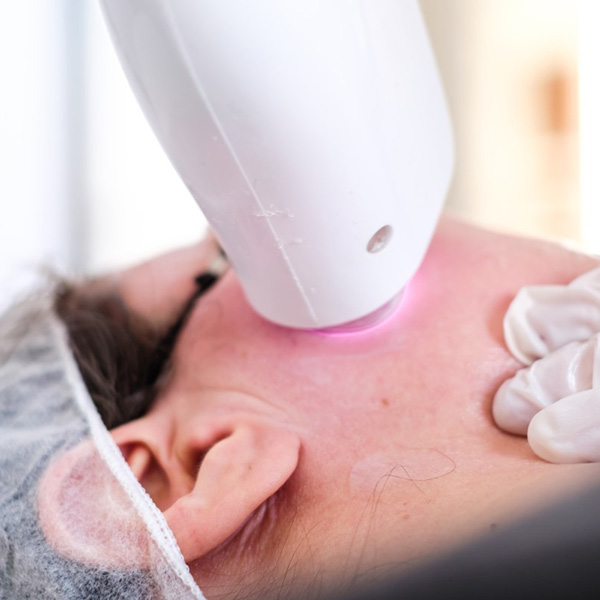 Reasons to Pursue Laser Hair Removal
Our clients pursue laser hair removal for a variety of reasons. Whether you're tired of shaving, embarrassed by excess hair in unfavorable places, or simply want to experience consistently smooth skin, Swinyer Woseth Dermatology is here to help you achieve your goals.
Diode Laser Hair Removal Technology
The diode laser is a fast and affordable FDA-approved permanent hair removal method. The laser works by sending intense bursts of energy into the hair follicles, which are then absorbed by the pigmented portion of the hair, damaging the follicle and incapacitating regrowth. The diode laser does not damage the surrounding skin, as it uniquely targets the melanin in the follicle.
The Laser Hair Removal Process
In order to effectively prevent hair growth, several treatments are required to make the removal permanent. You will need to visit Swinyer Woseth Dermatology every two to four months, depending on the thickness of the hair. For finer hair, such as on the face, visits can be scheduled monthly. The exact number of treatments will depend on your hair growth patterns, the size of the treated area, and your skin type.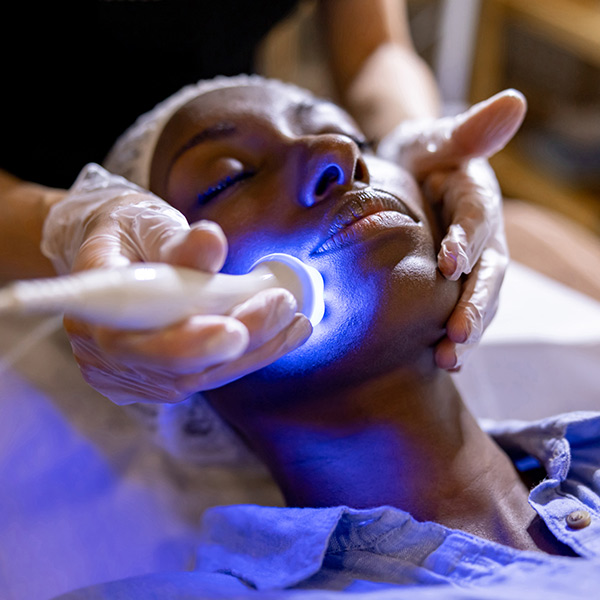 The Benefits of Laser Hair Removal
Laser hair removal has grown in popularity due to its extensive benefits, such as:
Quick and easy treatments consisting of short appointments and no downtime
Eliminates razor burn, bumps, and acne caused by shaving
Shortens your daily beauty routine
Enhances athletic performance
Boosts confidence
Reduces underarm sweating
Inclusive treatment available for all skin colors
Up to 90% hair reduction
Where Laser Hair Removal Can Be Done
The diode laser can be used to remove hair on virtually every part of your body that has hair growth. Some areas that are commonly treated with laser hair removal include the following:
Back
Legs
Chest
Bikini line
Underarms
Entire arms
Sideburns
Upper lip
Neck
Face
Trust Swinyer Woseth Dermatology for Laser Hair Removal
At Swinyer Woseth Dermatology, we treat our clients with state-of-the-art technology and the highest level of care to help them achieve their desired results with a pleasant and successful experience. We ensure comfort and reliability, taking care of your unwanted hair in an effective manner that saves you money.
Begin Your Journey Towards Your Smoothest Skin
If you're ready to achieve the smooth skin and permanent hair removal results you've always wanted, Swinyer Woseth Dermatology is here to accommodate you. Contact one of our clinics in Salt Lake City or South Jordan to schedule your permanent hair removal treatment today.
Schedule Your Appointment Today!