Skip to Content
Platelet Rich Plasma (PRP) Hair Restoration
What Is PRP Hair Restoration?
PRP hair restoration is a new, minimally invasive treatment that can maintain & restore hair growth without surgery.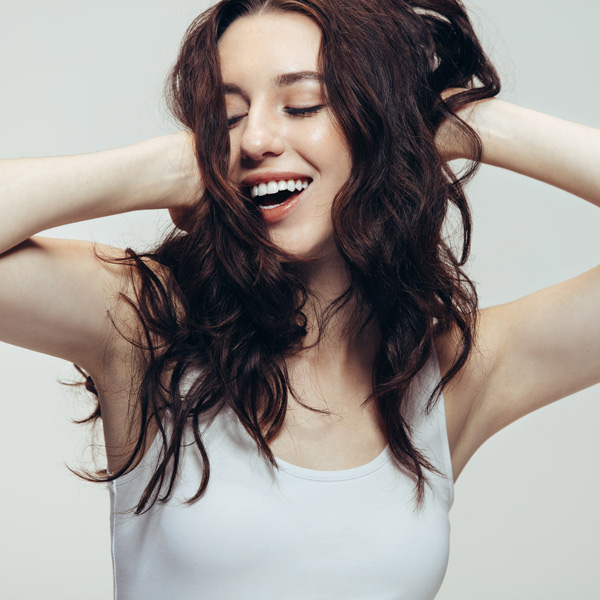 How Does It Work?
PRP or Platelet Rich Plasma therapy uses growth factors found in the patient's own platelets. The patient's blood is drawn and placed in a machine, where the platelet-rich plasma is separated from the blood and injected directly into the patient's scalp. At Swinyer Woseth Dermatology we use the Eclipse PRP system, which is favored for the robustness of clinical data & efficacy.
The platelets contain growth factors that stimulate the regrowth and thickening of hair follicles. The renewed growth helps to fill in areas of receding or thinning hair. PRP is a natural serum derived directly from your own cells to initiate regeneration.
A numbing agent can be applied to the desired treatment area to maximize patient comfort. The scalp may be tender for up to 24 hours after treatment, but this should quickly subside. One treatment per month for three months followed by an additional treatment six months later is typically required for optimal results. Long-lasting results can be maintained with follow-up treatments every 6 to 12 months.
Who Is Eligable for PRP Hair Restoration?
Not everyone is an ideal candidate to undergo this procedure. Anyone who has fine or thinning hair, androgenetic alopecia (male pattern baldness – hair loss at the top of the scalp and a receding hairline particularly along the temples), and women with pattern alopecia can also benefit from the PRP hair loss treatment. If hair follicles are completely lost, however, this procedure is less likely to be helpful. Such patients may need to opt for hair transplant surgery.
I have a fair complexion and susceptible to skin issues. Enjoy going to their office the doctors and assistants have been very kind. Would recommend this office.
I had a great experience removing my skin cancer on the front of my shoulder a week ago. They were kind, detailed, and took the time to explain the whole process. I am glad I have chosen them to assist with my dermatology needs.
Very professional and skilled! Finally able to resolve some issues I've had in the past that other dermatologists ignored.
Dr. Woseth has long played a critical role in my health, for which I will be forever in his debt. He is one of the nicest and most competent doctors I have ever met.
Very professional. They examined me and explained everything. I will go there for years.
I love this clinic. Every time I go I have a wonderful experience!
Service has always been prompt and professional. The level of care and followup is exceptional.
It was very professional and safe. All the protocols were followed and as usual, the care is exceptional.
Dr. Woseth is thorough, compassionate & patient! Every question answered & great follow up!
My recent appointment went great. All the staff are welcoming. I did not have to wait long. Alisa is always kind and gentle, makes me feel comfortable. I refer all my friends.
Everyone at the office is very caring. I've been a patient here for about 3-4 years and they've taken care of me so well. The treatment they provide has been life changing!
First time doing a skin check and having something removed. They were very nice and fast. It was completely painless and relaxing. Pretty sure I found my new dermatologist.
Schedule Your Appointment Today!