Skip to Content
Cosmetic Treatments for Wrinkles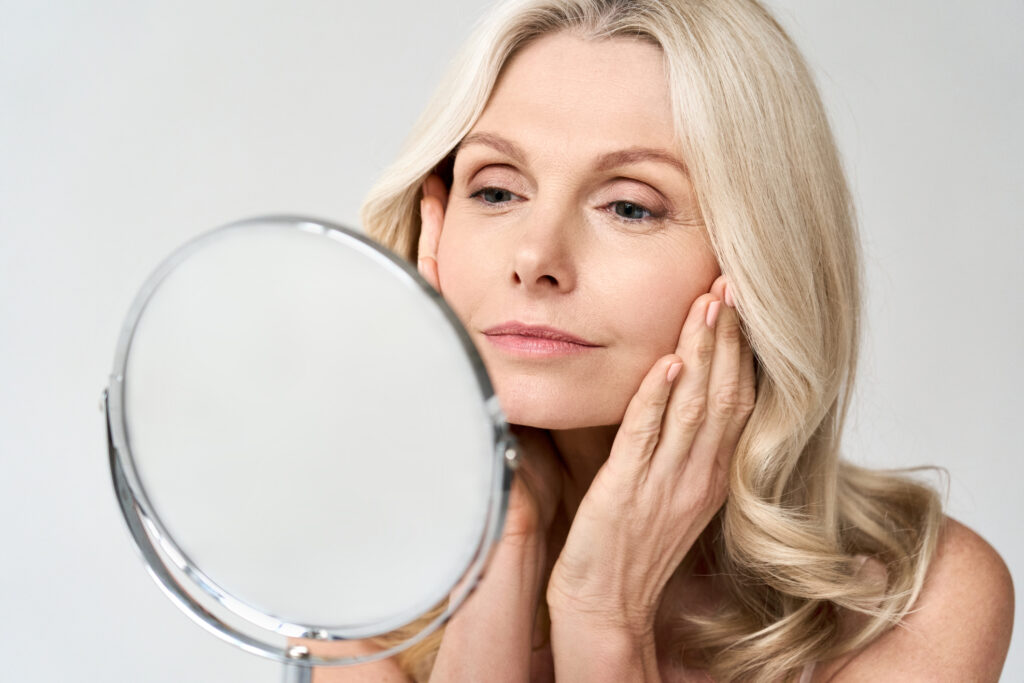 As we get older, our skin begins to show signs of the passage of time. For many of us, this causes us to feel unhappy with the way we look. To fight wrinkles and other signs of aging, we slather on moisturizer, eat superfoods, and look for skincare tips wherever we can find them. For some people, plastic surgery begins to seem appealing. If you're considering surgery, you should know that there are many non-surgical cosmetic treatments that are safe and effective. Let's take a look at some of the most popular options.
Botox is extremely popular, and with good reason. Botulinum toxin injections are very effective at reducing frown lines and crow's feet. There's no recovery time, the effects appear in about a week, and the results generally last for three to four months.
Chemical peels can remove age spots and wrinkles. During this treatment, the doctor uses acid to remove the outermost layer of skin to give you a brighter skin tone. It takes a week or two for skin to heal after a chemical peel, and you may need more than one treatment for optimal results.
Fractional laser skin resurfacing involves the use of a laser to stimulate new skin cell growth. Effective for the treatment of fine lines and wrinkles, our skin resurfacing technique uses the latest in fractionated CO2 laser technology to remove dead and damaged skin without harming the area around it. This stimulates new collagen production and skin tightening for dramatic results with only about two weeks of recovery time.
Dermal fillers are used for a variety of concerns. At Swinyer-Woseth Dermatology, we offer Bellafill to reduce the appearance of acne scars, Belotero for lines and wrinkles, Juvéderm Voluma™XC to address lost tissue volume due to aging, Juvéderm XC to treat the area around the mouth and nose for a more youthful appearance, and Radiesse, to provide a mini-lift, eliminating unwanted wrinkles.
IPL Photorejuvenation therapy uses Intense Pulsed Light (IPL) to rejuvenate skin. This treatment takes only about 30 minutes, requires very little downtime, and addresses problems like photoaging, mottled discoloration, broken blood vessels, rosacea, red blemishes, and generalized sun damage.
Micro-needling is an innovative treatment for fine lines, acne scars, and improving skin's texture, tone, and color. This procedure uses tiny needles to create micro-injuries to the skin and stimulate the body's natural healing process. The repair process causes production of collagen and elastin, resulting in a thicker dermis and softer wrinkles. At Swinyer-Woseth, we also offer PiXel8-RF, a treatment that combines microneedling with radiofrequency technology for precise stimulation of collagen and dramatic results.
Eventually, aging is inevitable for everyone, so don't be ashamed to ask if you need a little help looking and feeling your best. When you need help caring for your skin, contact Swinyer-Woseth Dermatology to schedule a consultation. We're committed to providing superior, professional skin care in a manner that's practical, efficient, and compassionate. With over 30 years of experience supplying dermatological services in Salt Lake City, we offer a variety of services, from cosmetic skincare to treatment for skin cancer. Our team of board- certified dermatologists and licensed cosmetic service providers are here to provide you the care you need in a comfortable, professional atmosphere. Call (801) 682-4715 or contact us through our website.