Skip to Content
Tips for Taking Care of Your Skin This Winter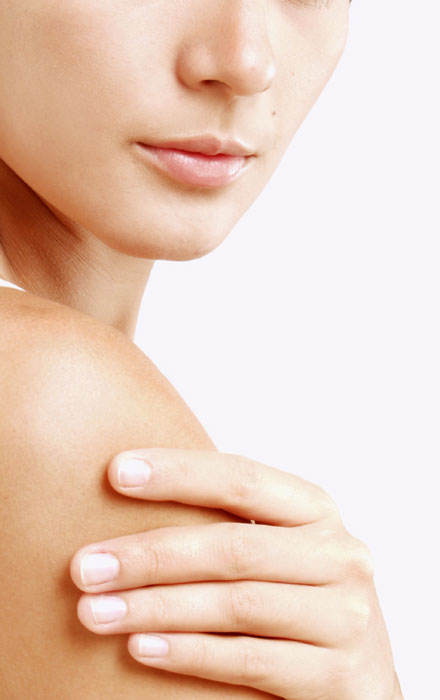 Winter can be harsh on your skin—low humidity, heated indoor air, and sunlight reflecting off of snow can all cause skin irritation and damage. Luckily, there are steps that you can take to protect your skin and keep it healthy throughout the winter. Talk to your dermatologist and take a look below to learn more about caring for your skin during the coldest time of the year.
Moisturize Daily
During the winter, air humidity naturally drops, which can make you more prone to dry skin problems. You can prevent dry skin by using a high-quality skin moisturizer at least once each day. Oil-based moisturizers can be particularly helpful during this time of the year. Using a humidifier in your home can also help you combat skin dryness.
Exfoliate Gently
In addition to your skin becoming drier in winter, you may also find that it becomes rougher throughout the season. You can help keep your skin smooth by exfoliating gently a few times each week. Exfoliation removes dead skin cells, allowing you to keep your skin smooth and prevent breakouts.
Don't Forget the Sunscreen
You may think that cold weather makes you less likely to get a sunburn, but this is not the case. Any exposed skin is still susceptible to damage from ultraviolet rays from the sun. Sunburns are a particularly big risk when you are participating in snow sports like skiing or sledding. The thinner air at higher elevations combined with sunlight reflecting off ice and snow makes you more likely to suffer sunburns. Protect your skin by using a broad-spectrum sunscreen regularly on days you spend outside.
At Swinyer – Woseth Dermatology, we offer high-quality skincare products, including sunscreen and moisturizers designed for sensitive skin, to help you keep your skin healthy and beautiful throughout the year. We also provide dermatological services like chemical peels, skin cancer screenings, and laser hair removal. To find out more about our products or services, call our Salt Lake City dermatology office at 801-266-8841.