Skip to Content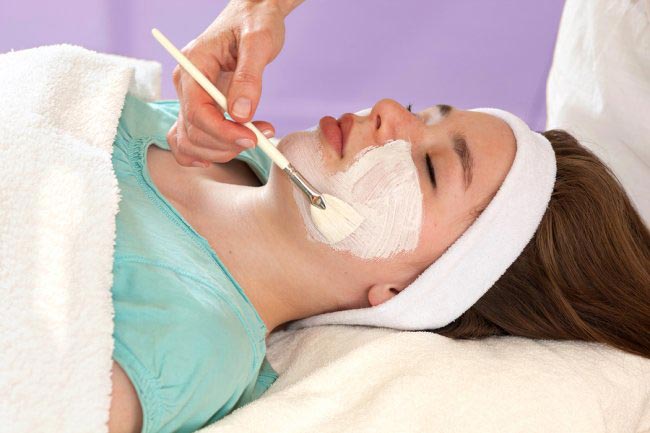 Exfoliation is the process of eliminating the dead skin cells on the outer layer of the skin. This allows the new skin cells beneath to give the skin a radiant glow. If you've ever used a facial scrub product, you've already enjoyed the benefits of exfoliation. Chemical peels take this a step further by using mild, moderate, or strong caustic substances to remove the top layer of the skin. When you visit a dermatology clinic, you'll receive customized guidance on how to choose the type of chemical peel best suited for your skin and your skincare goals.
Light Peels
As the term suggests, light or superficial peels are ideal for individuals who desire a gentle chemical peel with no downtime. Also known as "lunchtime peels," light peels remove only the epidermis. They typically involve the application of glycolic acid or salicylic acid, which do not cause discomfort and cause minimal, temporary side effects. After having a light peel, you'll notice that your skin appears more radiant and even. Light peels can help reduce the appearance of discolored areas, sun damage, and fine lines.
Medium Peels
Medium depth chemical peels are typically performed with trichloracetic acid (TCA). Since this chemical solution penetrates deeper into the skin, it provides more dramatic results than light peels. However, the treatment may be slightly uncomfortable, and the side effects are more pronounced and longer-lasting. It may take about a week for the redness, flaking, and itchiness to resolve.
Deep Peels
If you have severe sun damage or other undesirable skin issues, a deep peel may be right for you. However, be prepared to have a long recovery period. After receiving a deep peel with TCA or carbolic acid, your face will look bright red and feel as though you've sustained serious sunburn. It may take one to three weeks before you may feel comfortable going out in public after having a deep peel.
Swinyer – Woseth Dermatology is pleased to offer a range of chemical peel options to suit the needs and preferences of our valued clientele. Our dermatology clinic in Salt Lake City offers glycolic acid, salicylic acid, TCA, and Jessner's solution peels, along with one-on-one consultations with our dermatologists. Call us today at 801-266-8841 and let us know how we can help you enjoy beautiful skin.