Skip to Content
Answers to Your Questions about Botox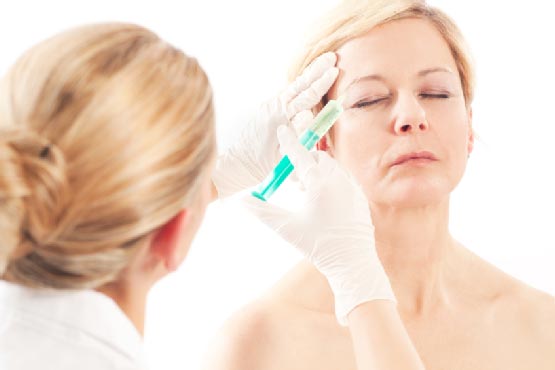 Botox is one of the world's most popular cosmetic treatments. In the U.S. alone, 2.95 million people get Botox each year, according to statistics from Allergen.  The reason why Botox is so popular is that it is so effective. Men and women alike return to their skincare specialists to have the treatment again and again. If you're considering having Botox, it's natural to have a few questions about what to expect. Here is what you need to know:
What Is Botox?
Botox is an injectable medication. It has a few different applications, but it is best known for its ability to fight wrinkles. Botox is injected directly into muscles in the treatment area and works by blocking nerve impulses to the muscles. As a result, muscle activity is decreased and wrinkles are diminished. Results are seen within days and continue to improve for about 30 days after treatment. Results last about three to four months.
What Kind of Wrinkles Will Botox Treat?
Botox works on dynamic wrinkles. These are wrinkles that are created by muscle movement. In other words, dynamic wrinkles are not visible when the muscles are not in use but instead appear when you make an expression, such as scrunching your face. Botox is most often used on the so-called "11s"—the lines that appear between the eyebrows. Botox isn't effective on static wrinkles. Static wrinkles are visible even when the underlying muscles are at rest.
What Can I Expect During Treatment?
Botox treatment is very fast and is completed within 10 minutes. No anesthesia is required, though your dermatologist can use a numbing cream if needed. Most patients find any discomfort at the injection site minimal and short-lived. Minor swelling, bruising, and tenderness are possible, but no downtime is required.
If you're interested in what Botox can do for you, schedule a consultation at Swinyer – Woseth Dermatology in Salt Lake City. We provide a range of cosmetic dermatology treatments to help you look your best, including Botox, dermal fillers, and chemical peels. Make your appointment today by calling 801-266-8841.