Skip to Content
Make Latisse Part of Your Anti-Aging Routine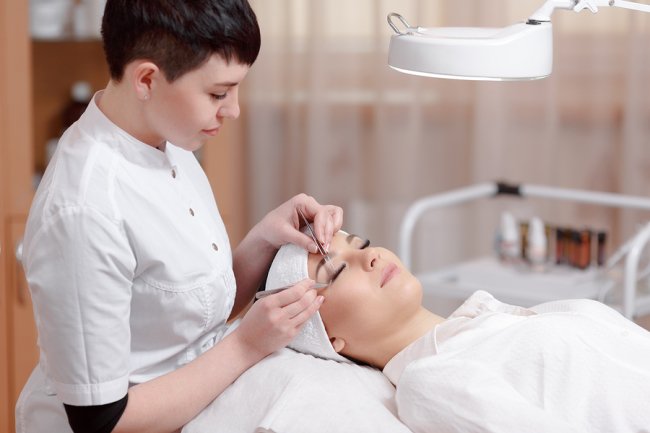 The eyes are one of the first parts of your face to show your age, but with products like Latisse, you can reclaim your youthful appearance. While other treatments, like Botox, address the wrinkles around your eyes, Latisse is the only approved treatment for an often-overlooked sign of aging: lash thinning. Your dermatologist can help you decide if Latisse should be part of your anti-aging routine. Here is what you need to know about getting a more youthful look with Latisse.
What is Latisse?
Latisse is an FDA-approved treatment for thinning lashes. It is applied topically to the base of the eyelashes daily, and within weeks, new lash growth can be seen. With Latisse treatment, lashes grow longer, fuller, and darker, and with few side effects, the treatment is safe for the majority of patients. Latisse is only available by prescription, so you will need to visit your dermatologist if you are interested in starting treatment.
How Can Latisse Help With My Anti-Aging Routine?
If you are treating your eyes for fine lines and wrinkles, then Latisse is a natural addition to your anti-aging regime. Lashes tend to get finer as you age, and most people tend to lose a large number of lashes as they get older. Having thinner lashes makes you look more tired and older. By boosting the fullness and length of your lashes, you will instantly look younger. Combined with Botox, chemical peels, topical treatments, and other anti-aging strategies recommended by your dermatologist, Latisse can put the finishing touches on your refreshed look.
How Long Do I Have to Use Latisse?
Results for Latisse are usually seen within just a few weeks. A full course of treatment takes 16 weeks, and you may need maintenance treatments to keep your results looking their best.
Build an anti-aging plan in Salt Lake City that works for you at Swinyer-Woseth Dermatology. Our dermatologists can create a personalized plan that takes into account your skin type and treatment goals. Call our office today at 801-266-8841 to make an appointment.