Skip to Content
This Holiday Season, Give Yourself the Gift of Better Skin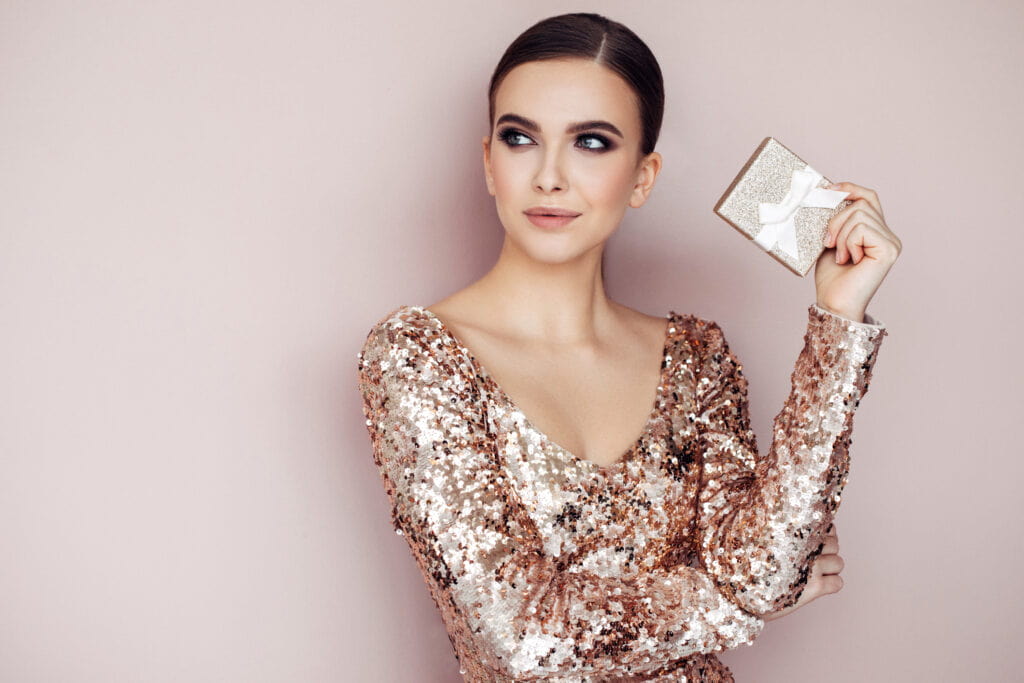 Better skin this holiday season is a gift that will last you all year—or longer! Skin care is a delicate balancing act. You need the right products, in the correct order and at just the right time, or you can end up with breakouts and undesirable results! But beyond your skin care product regime, consider the power cosmetic treatments have to reverse the clock! This holiday season give yourself this gift of beautiful, youthful skin by scheduling a consultation with your dermatologist to learn more—you are worth it!
During the Holidays, You Think of Everyone Else
As the days grow colder and shorter, many people find themselves going into hibernation. They spend more time indoors wrapped in thick blankets with a good book, a hot drink, and a plate of Christmas cookies. Holiday busyness sets in too making it hard to find the time for self-care.
But skin also needs to be taken care of during the winter months. A lack of humidity makes skin dry and scaly, while the cold can make it appear red and chapped.
You can boost your skin's natural defenses against the cold with some simple skin care actions and products.
Don't Leave Yourself of Your List!
In order to have a happy holiday season it's important to take care of yourself. When your schedule is busy and hectic, it can be very easy to neglect your needs. Staying on top of self-care is the best thing you can do to protect your mental, spiritual, and physical health during this busy time of year. If you don't set aside some time for yourself, you will quickly become overwhelmed by the hectic holiday schedule.
Cosmetic Treatment: A Gift for Your Skin
Appearance and aging are a major concern for many men and women as they grow older. Cosmetic treatments have become increasingly popular as treated populations increase. The effects of cosmetic therapy are varied but have known positive effects on psychological mood states, improving self-esteem and restoring one's natural beauty. This holiday, consider gifting yourself the renewal found in cosmetic treatments from an experienced and trusted dermatologist.
Cosmetic Treatments You Will Thank Santa For
The first sign of aging is the appearance of wrinkles on the face. Often, people attempt to avoid this by opting for different cosmetic treatments. Cosmetic dermatology focuses on skin rejuvenation with procedures varying from procedures that lighten skin tone to those that remove fine lines and tighten or lift sagging skin.
Cosmetic treatments can restore your youthful appearance and boost your vitality and sense of well-being. The most popular cosmetic treatments that you will be thankful for all year long are:
Schedule a Consultation Today!
It doesn't matter if you're a man or woman, everyone wants skin that looks young and healthy. That's why anti-aging treatments are some of the most common procedures in dermatology! If your intention is to maintain youthful looking complexions, then schedule a consultation today by contacting Swinyer-Woseth Dermatology at (801) 682-4715! You are one phone call away from a more youthful you!