Skip to Content
What Are the Common Causes of Hair Loss in Women?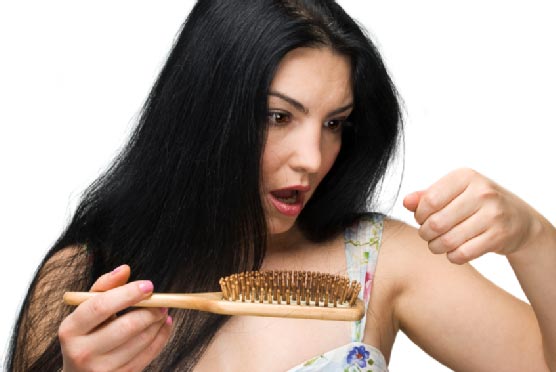 Hair loss is often considered to be a man's problem, but it is also a common problem among women. For women, losing hair can be particularly devastating, but the good news is that a dermatologist can help. If you're shedding an excessive amount of hair, make an appointment with your dermatologist to determine the cause and start treatment. Here is a look at some of the common triggers for female hair loss and how your dermatologist can help.
Telogen Effluvium
Telogen effluvium usually occurs in response to a period of extreme physical or emotional stress, such as pregnancy, surgery, or weight loss. The hair loss usually doesn't occur simultaneously with the event, but rather between six weeks and three months later. Hair loss usually occurs while shampooing and styling and can be dramatic. It's not unusual for women with this kind of hair loss to lose handfuls at a time. To diagnose telogen effluvium, your dermatologist will ask about life events and examine some of your lost hairs. Usually, this kind of hair loss slows on its own after your body recovers from the stress it was under.
Androgenetic Alopecia
Androgenetic alopecia is hereditary hair loss. This kind of hair loss usually starts as thinning around the bangs and can appear as early as your 20s. If your mother has thinning hair, you're more likely to be vulnerable to this condition. Your dermatologist may perform a scalp biopsy to look for miniaturized hair follicles in order to diagnose androgenetic alopecia. If confirmed, your doctor may suggest twice-daily minoxidil treatment to encourage regrowth.
Thyroid Disease
Both hypothyroidism and hyperthyroidism can trigger hair loss. Your dermatologist may order blood tests to see if your thyroid is playing a role in your hair loss. If it is, he or she may refer you to an endocrinologist for treatment, which should help control your symptoms.
For all of your skincare needs, trust Swinyer – Woseth Dermatology. Our Salt Lake City practice offers general and cosmetic dermatology care, ranging from MOHS surgery to Botox. Make your appointment now by calling 801-266-8841.