Skip to Content
What is IPL Photorejuvenation?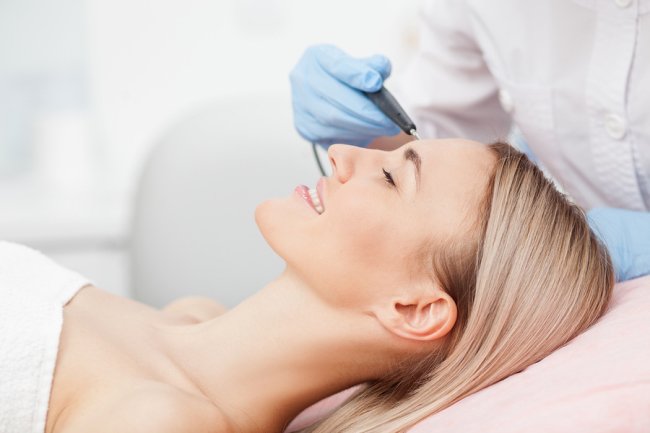 If you are looking for a non-invasive method of improving the appearance of your skin, then you may benefit from IPL photorejuvenation therapy. This treatment is popular among dermatology patients who suffer from brown spots, scarring, redness, or poor skin texture.
What Is It Used For?
There are a variety of benefits that IPL or intense pulsed light, photorejuvenation therapy can provide for your skin. This treatment is frequently used to help control flushing symptoms, as well as to reduce the appearance of dilated blood vessels, redness, rosacea, and broken blood vessels on the neck, face, and chest. IPL therapy is also effective for reducing or eliminating the appearance of age and sunspots that create dark patches of skin on various parts of the body, most commonly the face, chest, neck, and hands. This treatment can also have a positive effect on fine lines, large pores, rough skin, and stretch marks.
How Does It Work?
IPL photorejuvenation therapy is performed using a device that emits light waves. Your dermatologist will tune the device to a specific range of light waves and then target the trouble area. The pulsed light treats the treatment area of the skin by diffusing unwanted pigmentation and stimulating collagen production.
What Is the Treatment Process?
First, your doctor will examine your skin to determine your candidacy for the procedure. If your dermatologist feels IPL therapy would benefit your skin, he will develop a treatment plan and estimate the number of necessary therapy sessions. On the day of your procedure, you will wear an eye mask to protect your eyes from the light. Next, your doctor will use the IPL device to shine bright pulses of light onto the treatment area. The IPL results are relatively long-lasting, and the procedure requires little to no downtime.
If you think that you may benefit from IPL photorejuvenation therapy anti-aging treatments in Salt Lake City, look no further than Swinyer – Woseth Dermatology. To schedule an appointment with one of our experienced dermatologists, contact us today at 801-266-8841.