Skip to Content
Your Guide to Chemical Peels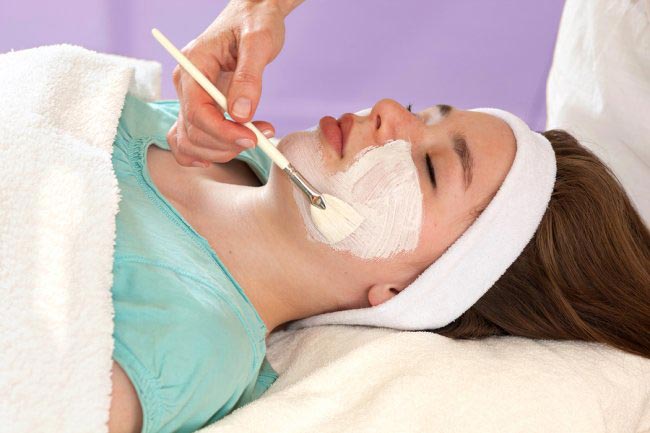 Even with the best skin care regimen, you can encounter skin problems that affect your appearance and diminish your self-confidence. Sun damage can produce wrinkles and brown spots. Acne can result in uneven skin tone and scars. The aging process can also give way to lines and rough skin texture. If you suffer from any of these skincare issues, though, you have options. Consult a Salt Lake City dermatologist about how a chemical peel can enhance the clarity and smoothness of your skin in just one treatment session.
Effects
A chemical peel is exfoliation of the skin through a chemical solution. When done by a board-certified dermatologist, a chemical peel can safely remove the upper layer of damaged skin and reveal the healthier skin lying beneath it. In many cases, a chemical peel produces temporary blistering of the skin that quickly sheds off. Depending on the intensity of the chemical peel, a dermatologist may recommend a short recovery time. More mild treatments may demand no healing period at all, though. Minor redness is a common side effect as well that soon dissipates.
Benefits
Dermatologists typically recommend chemical peels because of their safe effects and swift results. Especially for those who hesitate to undergo more extensive anti-aging procedures, chemical peels can provide substantial benefits. Once the skin has shed and redness is gone, what remains is beautifully clear, even, and smooth skin. Chemical peels can lessen the look of many skin problems, including brown spots, acne scars, and even rosacea.
Candidates
Another reason why so many people make chemical peels part of their usual skincare routines is because they can address so many cosmetic concerns. Especially for those who cannot alleviate their acne with conventional lotions and cleansers, chemical peels can reduce inflammation and lessen skin damage from it. Rosacea is another condition that many people struggle to control. A chemical peel can help those suffering from this skin problem to achieve a healthier complexion. To find out if you are an eligible candidate for a chemical peel, talk to a board-certified dermatologist.