Skip to Content
Got Unwanted Body Hair? Get Rid of It for Good with Laser Hair Removal!
Laser Hair Removal in Salt Lake City, South Jordan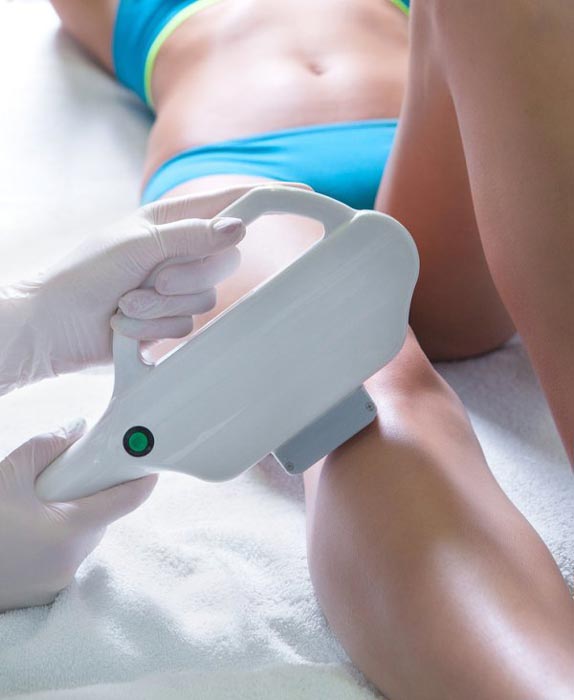 Laser hair removal in Salt Lake City is the safest and easiest way to permanently free yourself from the burdensome task of shaving, plucking, or waxing unwanted hair. When performed by a board-certified dermatologist, laser hair removal treatments can painlessly stop hair growth on the underarms, stomach, bikini line, and other problem areas. All it takes is an initial consultation with a laser hair removal expert to get started on having the attractive hair-free appearance you want.
Candidates
Upon meeting with a dermatologist, he may first evaluate factors such as hair color and skin tone. The lasers used in laser hair removal are most effective in targeting dark hair follicles. Therefore, the darker the hair, the greater the opportunity for laser hair removal treatments to eradicate it. Lighter skin can also provide more noticeable results. However, dermatologists encourage men and women of all skin tones to meet with a laser hair removal expert for their needs, as laser technology is continually improving for better procedure outcomes.
Steps
Laser hair removal is an outpatient procedure, so when you undergo treatment, you can immediately return to your everyday activities after your appointment. To ensure your comfort during each procedure, your dermatologist may apply a topical pain relief gel or cream. Then he can begin treatment. Dermatologists note that only active hair follicles can be treated during laser hair removal, so to enjoy completely hair-free skin, several sessions may be necessary. As hair follicles come out of their dormant stage, follow-up treatment can address new hair growth.
Benefits
Temporary hair removal methods come with several drawbacks. For one, shaving, plucking, and waxing require a lifelong commitment. They also demand ongoing costs put toward purchasing the necessary products or seeing a hair removal expert. In addition, shaving can lead to cuts, and waxing can produce burn injuries when done by an untrained person. With laser hair removal, you can spend your time and money on other interests once you complete your sessions and forever enjoy your smooth, hair-free skin.
Swinyer – Woseth Dermatology offers laser hair removal services at our Salt Lake City office. Call 801-266-8841 to schedule an appointment. You can also visit our website for more information on our cosmetic dermatology options.