Skip to Content
How to Transition Your Skin-Care Routine for Cold Weather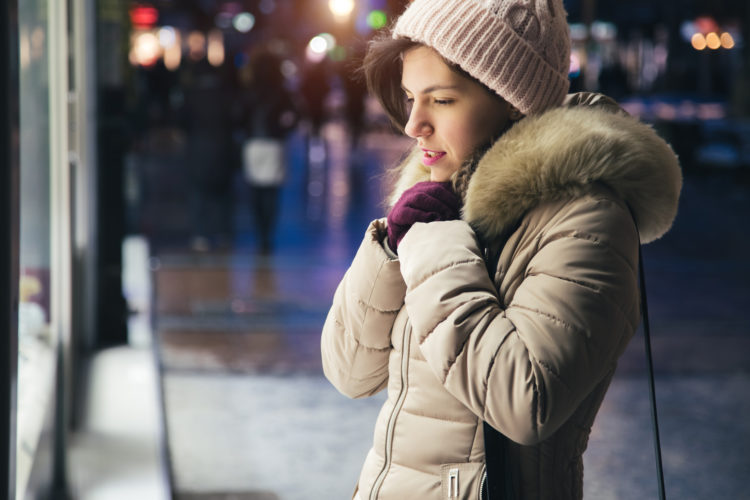 As the weather gets cooler and you begin breaking out your cold-weather wardrobe, have you thought about cold weather skincare? Cooler weather and lower humidity, combined with the dry heat from indoor heating, can wreak havoc on your skin, often causing problems like eczema and dry, itchy skin. How should your skincare routine change in fall and winter? We have some tips.
Thicken up the moisturizer. While you may have loved your lightweight, oil-free moisturizer in the summer, it's not going to provide the right hydration for dry, cold, winter days. Look for a heavier moisturizer, preferably a cream made with ceramides, healthy, naturally occurring fatty acids that occur naturally in the skin but need a boost in colder weather.
Use body lotion liberally. Hydrate from head to toe, slathering on body lotion as soon as you step out of the shower. The best body lotions contain moisturizing ingredients like glycerin, shea butter, cocoa butter, and ceramides, along with ingredients like hyaluronic acid, dimethicone, colloidal oatmeal, petrolatum, and urea, designed to lock in that moisture. Choose a body lotion that you enjoy, because if the texture, feel, or fragrance don't appeal to you, you'll be less likely to use it.
Knock off the exfoliation. Things like retinoids and glycolic can be too harsh for cold weather months, so it's smart to cut back on these rough ingredients. If you're concerned about skin discoloration leftover from summer, try glycolic treatment pads or a mask once a week.
Keep hydrated. To keep your skin hydrated from the inside out, make sure you're drinking plenty of water every day.
Boost the hydration in your environment. You won't be able to do much about the dry air in your office and out at the mall, but you can invest in a humidifier to add moisture to the air in your home.
If you can't seem to keep dry, itchy, winter skin at bay, it may be time to consult with a dermatologist. At Swinyer-Woseth Dermatology, we're committed to providing superior, professional skin care in a manner that's practical and efficient, yet compassionate. With more than 30 years of experience providing dermatological services in Salt Lake City, we provide a wide range of services, from cosmetic skincare to treatment for skin cancer. Our team of board-certified dermatologists and licensed cosmetic service providers, along with our friendly staff, are here to provide you the care you need in a comfortable and professional atmosphere. For more information or to schedule an appointment, contact us through our website or call 801-266-8841 today.