Skip to Content
The Best Dermatologist Recommended Skin-Care Tips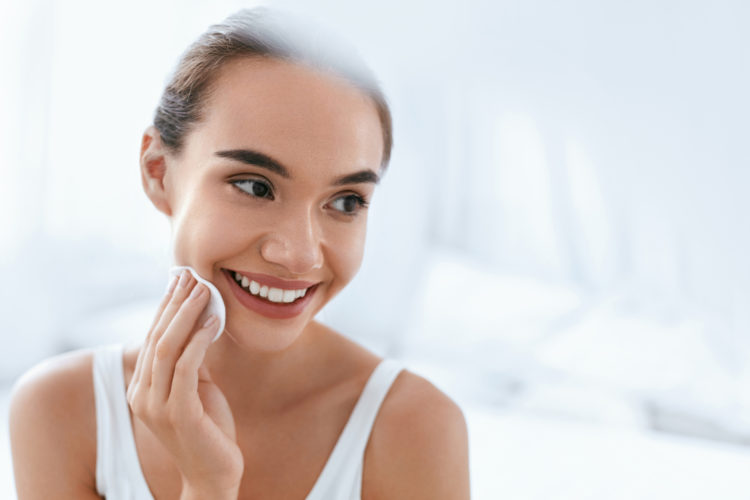 When it comes to skincare tips, there are few sources as reliable as dermatologists. If you want to know how to control breakouts, reduce the signs of aging, or get rid of dark spots, a dermatologist can provide valuable advice. Don't have a dermatologist? We've got you covered, with these helpful tips.
Use sunscreen every day. Use it everywhere: don't neglect your ears, hairline, neck, hands, and chest. Using sunscreen with an SPF of 30 or higher every day will help keep your skin looking younger, longer, and if you're experiencing dryness, tight skin, or redness, it may be time to switch to a higher SPF.
Masks are a great solution for many different problems. If the hormonal shifts of your period have your skin in an uproar, use a mask to balance it quickly. Clay masks reduce oil and gel calm redness. If your skin needs hydration, a sheet mask over your moisturizer for 10 minutes each night will make it fresh and dewy.
What you do at night can improve your daytime skin. A good bedtime routine can head off morning dryness, and sleeping with an extra pillow under your head can help prevent puffy eyes upon waking.
Strategically attack acne. Benzoyl peroxide kills bacteria and is a great solution for all-over breakouts. If blackheads are your issue, salicylic acid is the way to go. If you're breaking out along your hairline, hair products may be the culprit. A foaming face wash can gently but effectively cut through oil they leave behind.
Make sure you're using products the right way, for maximum effectiveness. Apply moisturizer before your skin is completely dry to keep your skin hydrated, and if you're layering skincare products, wait two to three minutes between each one to keep from diluting them. Don't shy away from using different products on different areas of your face if you're dealing with diverse issues. Wash your face thoroughly: while cleansing cloths are convenient, they're not sufficient if you live in a polluted area.
Use different tactics to fight dark spots and lines. Brighteners like vitamin C are a great first line of defense, and weekly chemical peels or glycolic acid can improve the look of your skin and encourage the growth of healthy bacteria. Omega 3 supplements can improve your skin's hydration, and glycolic acid peel pads are an easy way to treat lines and dark spots. Applying antioxidants during the day and topical retinoids at night also work well for dark spots.
If you're looking for a competent dermatologist, look no further than Swinyer-Woseth Dermatology. With over 30 years of experience in Salt Lake City, our practice can handle both medical and cosmetic problems with skill and discretion. Our friendly staff will help you feel at ease, and our board-certified dermatologists will assist you in getting effective treatment. For more information or to schedule a consultation, call 801-266-8841 or contact us through our website.