Skip to Content
Tips for Preparing for Your Chemical Peel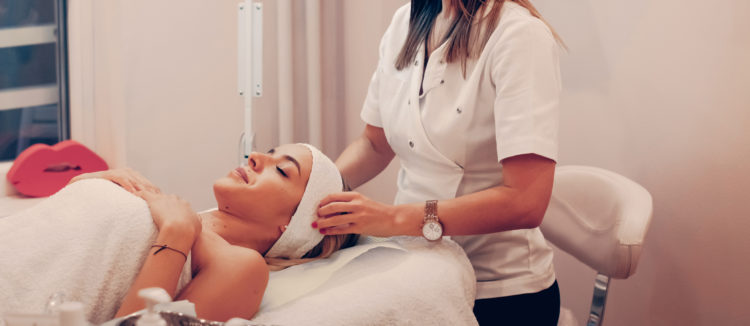 Are you fed up with wrinkles, skin discoloration, or scars? Do you want younger-looking skin to give yourself a boost of self-confidence? A chemical peel might be a good option for you. Chemical peels work by resurfacing the skin. When the top layers of skin are removed by caustic chemicals, the new skin underneath is revealed. Once the healing process is complete, patients can enjoy smoother, beautiful skin! Talk to a dermatologist to find out if a chemical peel is right for you.
Discuss your medical history with the doctor.
Before you undergo a chemical peel, you'll have a consultation with the dermatologist. It's important to disclose your full medical history, including any medical conditions you might have and the medications you're taking. This is especially important for patients who are planning a medium or deep peel. Your dermatologist will also ask you about your previous cosmetic treatments, including whether you've been using a retinoid cream. During the consultation, the doctor will also do a skin evaluation, discuss your expectations, and provide recommendations as to the type of peel.
Ask about precautionary medications and products.
People with a history of herpes infections around the mouth may still be able to have a chemical peel, but they might need to take an antiviral medication before and after the treatment. Those planning to have a light to medium peel might be advised to use a retinoid cream beforehand. Other patients might be advised to use hydroquinone and a retinoid cream to reduce the risk of skin darkening.
Avoid unnecessary sun exposure.
It's always important to protect your skin from unnecessary sun exposure, but it's especially crucial to do so before and after having a chemical peel. Your dermatologist will likely ask you to apply sunscreen and avoid excessive sunlight for at least four weeks before the treatment.
Swinyer-Woseth Dermatology provides a full menu of chemical peels and other cosmetic dermatology services. To request a consultation with a board-certified dermatologist in Salt Lake City, call 801-266-8841. While you're here, be sure to check out the skin care products available for purchase!