Skip to Content
Understanding How Pregnancy Affects the Skin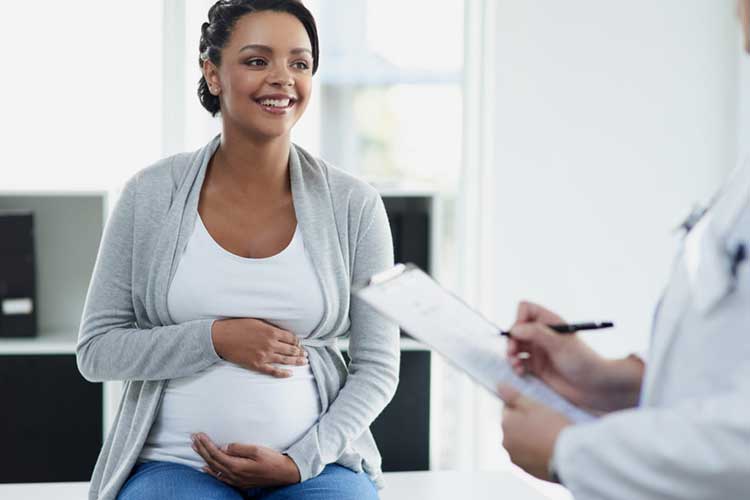 Pregnancy is an event that brings on major changes throughout the body, including the skin. While you may have heard of the "pregnancy glow," that is not the only change that pregnancy may cause to your skin. Here is a look at how your skin may change throughout your pregnancy.
Mask of Pregnancy
The mask of pregnancy won't do you any good on Halloween—this condition is also called melasma and results in dark spots that appear on the face. The areas of dark pigmentation may be splotchy and affect about half of all pregnant women.
Stretch Marks
As your abdomen expands to hold your growing baby, your skin will stretch out to accommodate this change. Stretch marks may form as a result, appearing as pink, red, or white streaks on the skin. Since the breasts also grow rapidly during pregnancy, they may be affected by stretch marks as well.
Acne
One of the common causes behind acne is hormonal changes, which can cause an increase in your skin's oil production. As your hormonal levels fluctuate during pregnancy, you may notice that your skin breaks out as a result. If you already experience acne, it may become worse during pregnancy.
Spider and Varicose Veins
During pregnancy, there will be more blood in your body than usual, since some of your blood flow will be going to your growing baby. This can put excess pressure on the valves in your veins that keep blood flowing in the right direction. If the blood flows backward through a valve, it can pool and cause the vein to expand, resulting in a spider vein or varicose vein.
Darkening of the Skin
It is common for skin pigment to darken due to the hormonal fluctuations that occur during pregnancy. This may be especially noticeable in areas of the skin that already have darker pigment, such as moles and freckles.
If you are concerned about spider veins, stretch marks, acne, or other common skin changes that occur during pregnancy, Swinyer-Woseth Dermatology is ready to help. Our team of skin care specialists can diagnose and treat a wide range of skin conditions. To schedule an appointment at our dermatology office in Salt Lake City, call 801-266-8841 today.