Skip to Content
Understanding the Different Types of Eczema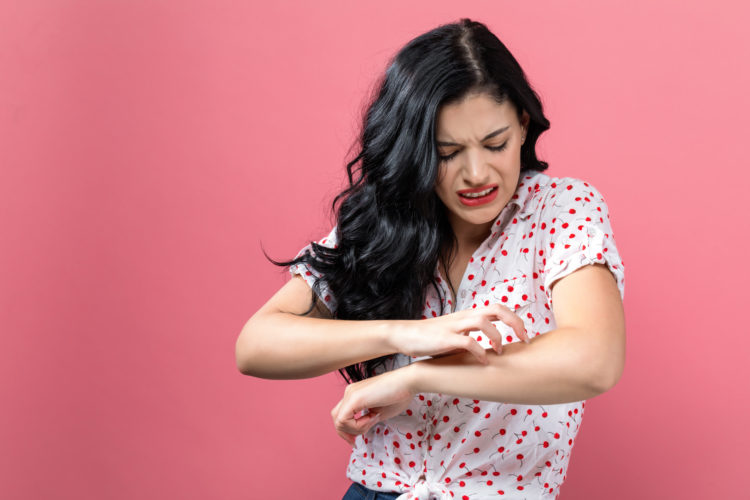 Despite what many people believe, eczema is not a single condition but rather a group of different skin issues that have similar symptoms but different causes. When you see a dermatologist for eczema, he or she will first determine what form of the condition is affecting you in order to pick the most effective treatment. There are many kinds of eczema. Here is a look at the most common forms.
Atopic Dermatitis
Atopic dermatitis is a form of eczema that looks like a red, scaly rash. It can occur at any age, but it is most common in kids. Usually, atopic dermatitis has periods of remissions and flares. Some people experience outbreaks that occur alongside hay fever or asthma symptoms. Dermatologists believe that atopic dermatitis is an autoimmune condition that sufferers are genetically predisposed to it. Like most forms of eczema, it can be treated with a combination of topical therapies, antihistamines, and medications.
Contact Dermatitis
This form of eczema flares up in direct response to making contact with an irritant. People who experience contact dermatitis may have outbreaks of eczema after coming into contact with shampoos, lotions, dryer sheets, soaps, fungi, or a wide range of other triggers. The best way to control contact dermatitis is to identify the triggers and then avoid them.
Seborrheic Dermatitis
This form of eczema usually affects the scalp and face. It causes scaly patches to appear, but the symptom that most people associate with this kind of eczema is dandruff. Your dermatologist may recommend special shampoos and antifungal medications to control the symptoms. Like other forms of eczema, the symptoms of seborrheic dermatitis may come and go over time.
Eczema can be uncomfortable and impact your self-esteem, but you don't have to simply live with it. At Swinyer-Woseth Dermatology, our team is experienced in treating all forms of eczema and can help you get the relief you need. Schedule a consultation with a dermatologist in Salt Lake City today by dialing 801-266-8841.