Skip to Content
Discover the Benefits of Xeomin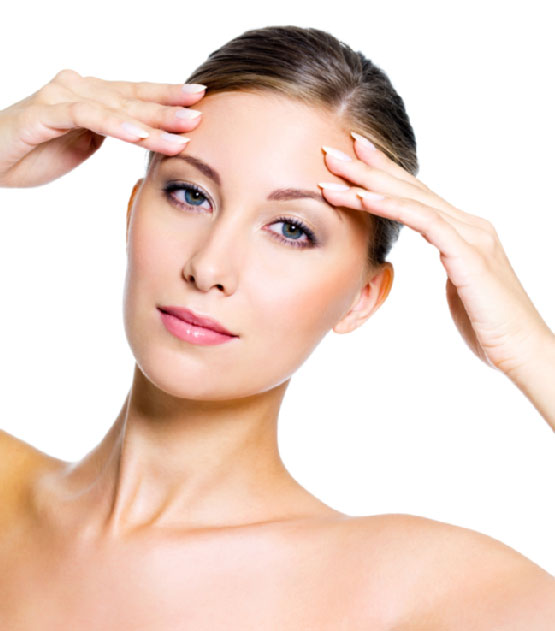 Over time, lines and folds form in the skin of your face. Cosmetic injectables are an effective alternative to surgery that improves the appearance of your skin and creates a more youthful-looking façade. Xeomin is a type of cosmetic injectable best suited for reducing the deep wrinkles of the upper face.
A Refreshed Upper Face
Xeomin is used to reduce moderate to severe lines in the upper face. It is best suited for addressing furrows on the forehead, frown lines between the eyebrows (also called glabellar lines), and "crow's feet" wrinkles that appear around the outer edges of the eyes. Xeomin contains botulinum toxin type A, the same active ingredient as Botox and Dysport. This toxin paralyzes the muscles beneath the skin, preventing them from moving too much and creating deep wrinkles in the skin.
Prevention of Wrinkles
Studies have shown that botulinum toxin injections can be used as a preventive measure to maintain smooth skin. Wrinkles form as the collagen beneath the skin creases and break with repeated movements, such as frowning or squinting. Rather than treating existing wrinkles, Xeomin can be used to keep those wrinkles from forming by preventing excess movement when making facial expressions.
Short Treatment Time, Minimal Side Effects, and Fast Results
Treatment with Xeomin takes approximately 10-20 minutes. No anesthetic is necessary, though your dermatologist may use a numbing cream or cold pack to minimize discomfort during the procedure. Side effects are minimal and may include slight bruising or swelling of the injected areas. You can see results as soon as three to four days after treatment, and your results may continue to improve for up to 30 days.
Would you like to learn more about the benefits of Xeomin, Botox, or other cosmetic injectables? Swinyer – Woseth Dermatology can help you make the right decision to revitalize your skin or maintain its youthful appearance. Call us at 801-266-8841or click through our website for more information about our full range of cosmetic, medical, and surgical dermatology services in Salt Lake City.