Skip to Content
Enhancing Your Facial Features with Botox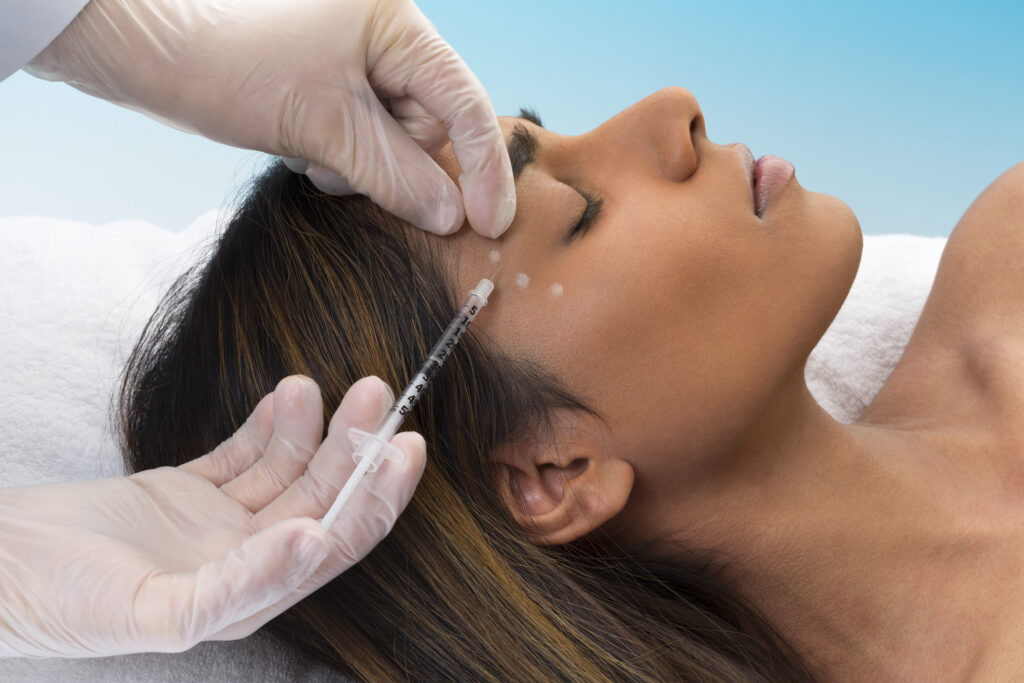 Have you ever considered Botox®? If you're interested in rejuvenating and refreshing your appearance, it's a great option. One of the most popular dermal fillers, Botox® is a procedure chosen by millions of people in the United States each year to reduce the signs of aging and help restore a youthful appearance. Seeing celebrities with over-plumped lips may have made you think Botox® isn't a great option for you, but there are beautifully subtle ways to use this safe, effective procedure to give your appearance a boost.
Give your lips some natural volume. Botox® can be used to make your lips more symmetrical or enhance your natural lip shape. It doesn't have to be anything extreme; it can even be used just to smooth out lines within the lips. Botox® can also add volume to the deep lines around your mouth to give your face a more relaxed appearance.
Get a non-surgical nose job. While the traditional nose job requires some downtime, Botox® can smooth out bumps, add volume to spots that have thinned out, or boost the tip of your nose, with no invasive procedures required.
Fill out your cheeks. Cheeks lose their plump, youthful appearance as we age, but Botox® can give them back their volume. It can also be used to give you more prominent cheekbones, using strategic injections to boost sagging areas of the face.
Unpack the bags under your eyes. Injections around the cheeks can also reduce undereye sagging. Around the brow area, Botox® can give the look of an eyelift without the surgery, and around the temples, it can soften lines around the eyes. If the bagginess under your eyes is severe, Botox can fill in the sunken areas and help you look well-rested.
Firm up your jawline. Botox® can be strategically injected to add volume to a weak chin or give a lift to your chin or jaw. It can also firm up a sagging neck and make your chin and jaw look more symmetrical.
Reduce the look of wrinkles. Standard treatment for the wrinkles caused by facial movement, Botox® can actually slow the formation of new wrinkles. Even for wrinkles that aren't affected by facial movements, injections can help fill in otherwise untreatable deep lines.
Give your skin a smoother look. Botox® can be used to reduce facial scarring and make the face look smoother. It can also help return volume to parts of the face with uneven texture, acne scars, or other imperfections.
Consider Botox® for medical conditions, too. Chronic migraines, facial spasms, excessive sweating, overactive bladder, lazy eye, eye spasms and twitches, and neurological and muscle disorders are also treatable with Botox®. It's also useful for treating acne breakouts and involuntary contraction of the neck muscles.
If you're interested in learning more about Botox®, contact Swinyer-Woseth Dermatology for further information or to schedule a consultation. We're committed to providing superior, professional skincare in a manner that's practical, efficient, and compassionate. With over 30 years of experience providing dermatological services in Salt Lake City, we provide a variety of services, from cosmetic skincare to treatment for skin cancer. Our team of board-certified dermatologists and licensed cosmetic service providers are here to provide you with the care you need in a comfortable, professional atmosphere. Call (801) 682-4715 or contact us through our website.