Skip to Content
Improving Your Appearance with Botox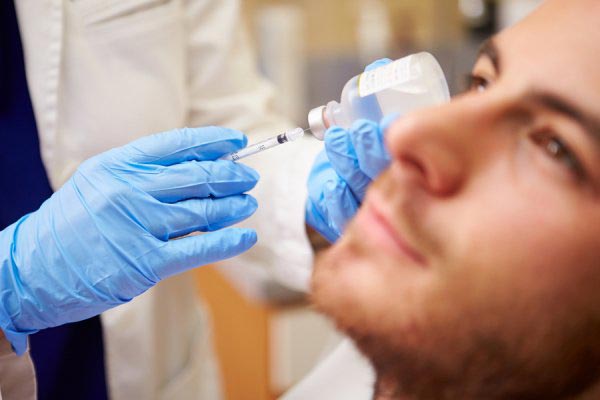 Botox is a drug made from botulin, a bacterial toxin. Dermatologists offer Botox for anti-aging skincare purposes, as it treats problems like wrinkles. By temporarily freezing facial muscles, Botox effectively and safely smooths any lines or wrinkles in the face, making it appear years younger.
When do I need Botox?
If you have wrinkles or lines on your face that you want to get rid of in order to achieve a more youthful appearance, contact a dermatologist to discuss the possibility of Botox. Botox works best on the type of wrinkles that appear when you are talking, laughing, or otherwise moving your face. Once you have extensively discussed your skin issues with your dermatologist, he will suggest Botox if he feels it is the best course of action for you. Dermatologists recommend Botox for the treatment of crow's feet, frown lines, and worry lines.
Benefits of Botox
Patients treated with Botox achieve a youthful glow with few side effects within 2-3 days. Botox offers a number of other non-cosmetic benefits, such as relief from eye spasms, migraines, and arthritis pain. It is even used to treat excessive sweating and bladder problems.
Botox Procedure
To guarantee patient safety and the effectiveness of the treatment, only a trained professional should administer Botox. If your dermatologist does recommend Botox, he will directly inject your facial muscles with a syringe containing a mixture of the botulin toxin and saline. Patients will begin to see the effects of the treatment between 24 and 72 hours after the injection. The procedure only lasts a few minutes and is pain-free. The results achieved from Botox injections can last from 4 to 6 months.
If you're interested in speaking about Botox with a board-certified dermatologist in Salt Lake City, call Swinyer – Woseth Dermatology today at 801-266-8841 and schedule an appointment. Swinyer-Woseth also offers other anti-aging services, such as chemical peels and Radiesse fillers.