Skip to Content
Meet Our New Team Member: Shane Farr, P.A.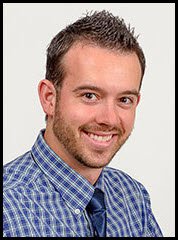 We are excited to welcome Shane Farr, P.A. to our team!
Shane was born and raised right here in the Salt Lake City Valley. He earned a Bachelor's Degree in Human Development and Family Studies from the University of Utah and a Master's of Physician Assistant Studies from Idaho State University. Shane spends two-and-a-half years as a medical assistant right here in this office before starting graduate school, so he is a familiar face for many of our team members. He is glad to be back, and we are excited to have him!
In addition to being a P.A., Shane is an outdoorsy family man. He enjoys spending time with his wife and kids as well as various outdoor activities including camping, hiking, hunting, and fishing.
Shane Farr will begin seeing patients in January 2017. Call us at 801-266-8841 or visit our website to learn more or make an appointment with our office. We look forward to serving you and having Shane back in our office!