Skip to Content
Preparing for a Chemical Peel Procedure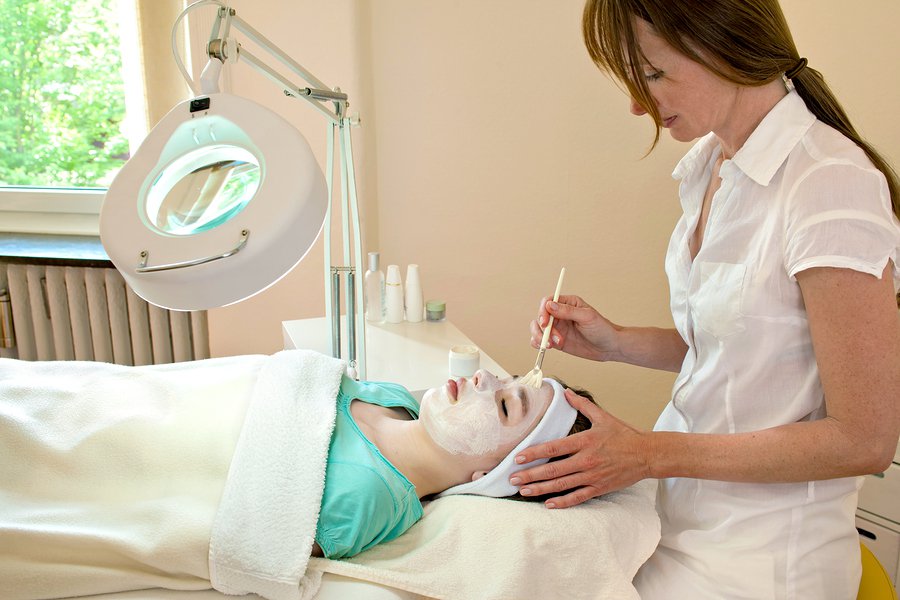 Dermatologists can perform many different anti-aging treatments for the skin, including chemical peels. If there are imperfections of your skin that you'd like to address, a chemical peel might be a good option for you. This topical treatment exfoliates the top layers of skin to minimize discoloration and other imperfections. The preparatory steps you'll need to take for your chemical peel can depend on the level of peel you choose.
Attend a Consultation
You might have an initial consultation with your dermatologist before scheduling an appointment for the treatment. The doctor will begin by reviewing your medical history. He or she will need to know about your medical conditions, medications, history of cosmetic procedures, and use of certain cosmetic products like retinoid creams. The dermatologist will examine your skin and explain your options. If you only have minor cosmetic concerns and prefer to minimize your downtime, then a light peel is appropriate for you. Otherwise, your dermatologist might recommend a medium or deep peel.
Avoid Sun Exposure
It's important to avoid unprotected sun exposure regardless of the type of peel you choose. Your doctor may recommend taking extra precautions with sunlight exposure for at least four weeks prior to your peel and for a period of time afterward. Excessive sun exposure may result in irregular pigmentation.
Apply Topical Agents
In some cases, a dermatologist might ask that patients apply a bleaching agent and retinoid cream to the skin before or after receiving a chemical peel. These products may help prevent atypical skin darkening. If you've chosen a light peel, you might need to apply glycolic acid lotion for a couple of weeks to encourage uniform results and test your sensitivity to glycolic acid.
Treat the Skin Gently
Discuss all of your usual skincare products with your dermatologist. You might be asked to temporarily discontinue the use of certain products, such as facial scrubs and depilatory hair removal products.
Prepare for the Recovery
If you plan on having a medium or deep peel, it's likely that you'll want to take some time off of work until your skin finishes healing. You might also need to have a friend drive you home after your treatment.
Swinyer-Woseth Dermatology is a trusted provider of chemical peels in Salt Lake City. Our dermatology team offers all types and degrees of chemical peels, ranging from "lunchtime peels" to deeply penetrating peels. Call us at 801-266-8841 to discuss your cosmetic needs.