Skip to Content
Spotlight on Dr. Douglas M. Woseth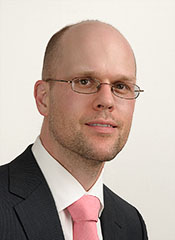 Dr. Douglas M. Woseth, M.D., FAAD, is not only a skilled dermatologist certified by the American Board of Dermatology, but he also served as the President of Utah Dermatology Society for two years. He is fluent in Spanish and Turkish and has traveled extensively. Dr. Woseth brings his vast medical experience to Swinyer – Woseth Dermatology from California, where he completed his dermatology residency at the University of California, Irvine. Dr. Woseth received his medical degree from the University of Chicago.
Prior to his work with us at Swinyer-Woseth, Dr. Woseth worked in private practice in California, where he also was a Clinical Associate Professor of Dermatology at the University of California, Irvine. Now in Salt Lake City, Utah, Dr. Woseth continues to go above and beyond for his community, serving as President of the Utah Dermatology Society from 2010 to 2012 and working as an investigator with the Dermatology Research Center.
To schedule a dermatology consultation with Dr. Woseth, call us today at 801-266-8841.