Skip to Content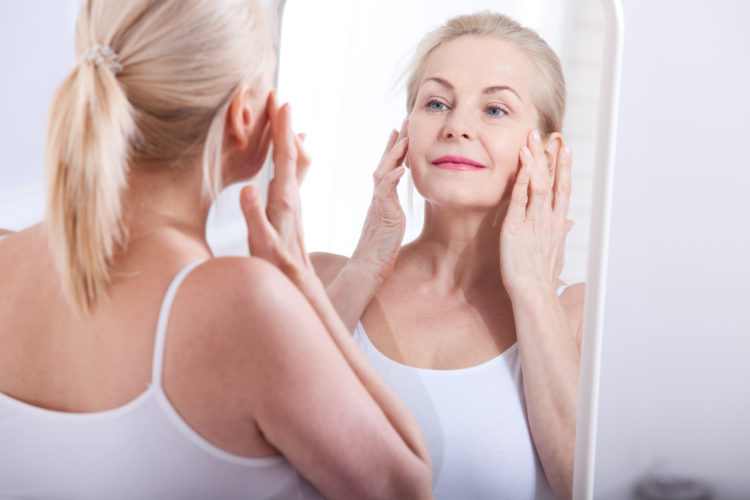 Have you noticed more fine lines and wrinkles around your nose and mouth lately? Are the backs of your hands losing skin volume? These are natural signs of aging, but you can fight back with Radiesse. This revolutionary anti-aging skin treatment reverses the clock on your appearance, filling in unwanted creases and treating sunken areas to help you reclaim a more youthful appearance. Find out more about this simple, minimally invasive treatment to discover if it could be right for you!
How Does Radiesse Work?
Radiesse is an injectable dermal filler most often used to treat sunken nasolabial folds and marionette lines. This treatment is designed to stimulate collagen production, the key ingredient for smooth, plump skin.
Radiesse consists of calcium hydroxylapatite microspheres suspended in a water-based gel carrier. After the injection, your body slowly absorbs the gel and metabolizes the microspheres. As this occurs, your body gradually fills the treatment area with its own collagen for a completely natural appearance. The results can last for a year or more, and you can continue receiving injections as needed to maintain your look.
Radiesse is also the only FDA-approved dermal filler for treating loss of skin volume on the back of the hands. This minimizes the appearance of veins and tendons that make your hands look older. The results of this treatment also last about a year for most patients.
What is Radiesse Treatment Like?
Whether you treat facial wrinkles or the backs of your hands, the process for receiving Radiesse injections is quick, simple, and easy. A licensed dermatologist performs the in-office procedure. It only takes a few minutes to insert a tiny needle into the desired treatment areas. The dermal filler is mixed with lidocaine, a local anesthetic, to make the treatment more comfortable.
Side effects may include temporary bruising, swelling, or redness in the treatment area. No recovery time is required, so you can resume your usual activities immediately following a Radiesse treatment. The gel provides an immediately apparent reduction in wrinkles and creases, so you can proudly show off the new you to your friends and family. You'll leave them wondering what your secret is!
Why Choose Radiesse?
Expect immediate, natural-looking results from Radiesse. The procedure offers the appearance of a "mini-lift" while remaining a safe and minimally invasive treatment. Patient satisfaction rates are very high as a result!
Radiesse is also longer-lasting than other dermal fillers. This is because, rather than serving as a long-term filling agent, Radiesse gel is absorbed into the body and replaced with natural collagen. Only once the collagen begins to fade—which takes about a year for most patients—do you need a second treatment.
If you're ready to try an FDA-approved method for smoothing out unwanted wrinkles and creases, please contact Swinyer-Woseth Dermatology in Salt Lake City by calling 801-266-8841. We'll schedule a consultation for you to ask questions, compare products, and make sure you choose the right anti-aging treatment for you.