Skip to Content
Finding the Right Sunscreen for Your Skin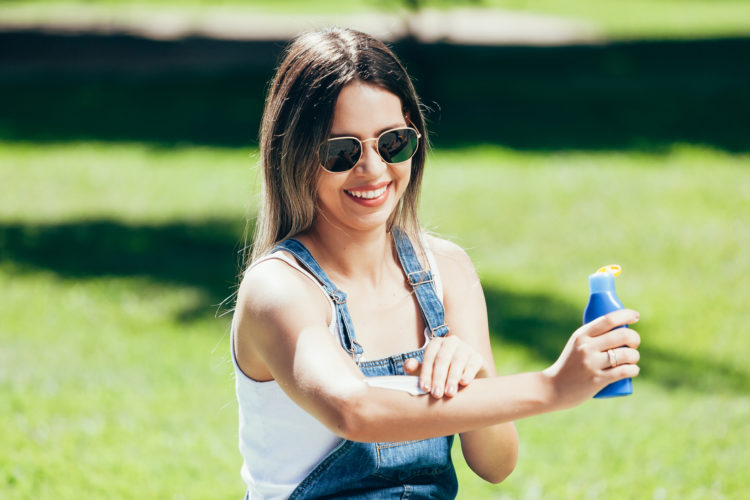 If your old bottle of sunscreen just expired, it's time to throw it out and restock your supply. When you arrive at the store, you're overwhelmed by how many lotions, creams, sprays, gels, and sticks there are to choose from. Different ingredients, sun protection factors (SPF), and promises adorn every bottle. Use this guide to help you find the right sunscreen for your skin.
Seek Out the 3 Essentials
To reduce your risk of sunburn, skin cancer, and premature skin aging, find a sunscreen with the following features:
SPF 30 or higher: A sun protection factor of 30 means you can stay in the sun 30 times longer than you could without sunscreen and not get burned. If you have fair skin, consider finding a sunscreen with an even higher SPF.
Broad-spectrum protection: You want a product that guards against both UVA and UVB rays. This may be listed as "broad-spectrum" or "UVA/UVB" on the label.
Water resistance: No sunscreen is completely sweat-proof or waterproof, but a water-resistant product is designed to stay on your skin longer between applications.
Find a Sunscreen for Your Skin Type
Even when narrowing down your options to the three essentials, you still have quite a few choices. Follow this advice to help you pick a product that suits you best:
For oily or acne-prone skin, look for the words "non-comedogenic" or "won't clog pores" on the label.
For sensitive, or rosacea-prone skin, find a product containing 7 to 9 percent zinc oxide or titanium dioxide. Avoid sunscreens with fragrances, parabens, or any ingredients with the word "benzone" in it.
For dry skin, look for the words "moisturizing" or "dry skin" on the label.
For use on the face, find a lightweight, oil-free product that specifically mentions providing UV protection "alone or under makeup."
For darker skin tones, use a tinted sunscreen to avoid leaving white residue on your skin.
For children, look for a kid-friendly product with gentle sun-blocking ingredients, such as zinc oxide or titanium dioxide.
Choose a Sunscreen Application Option
In addition to considering your skin type, you should also decide what style of application you want. Here's a quick comparison:
Lotions and creams are hydrating, making them a suitable choice for dry skin.
Sprays are convenient and easy to apply all over your body. They also don't cling to hair the way lotion does.
Gels offer some of the best water resistance, making them ideal for athletes.
Sticks are quick and easy to apply around the eyes. They are also perfect for avoiding a mess when putting sunscreen on your children.
Swinyer-Woseth Dermatology offers a wide selection of high-quality sunscreen products from EltaMD. With a consultation at our office, we can provide personalized advice for your skin type. We can also recommend treatments for existing sun damage, such as chemical peels and skin cancer care. To set your appointment, please contact our Salt Lake City dermatologists at 801-266-8841.