Skip to Content
Why Choose Laser Hair Removal?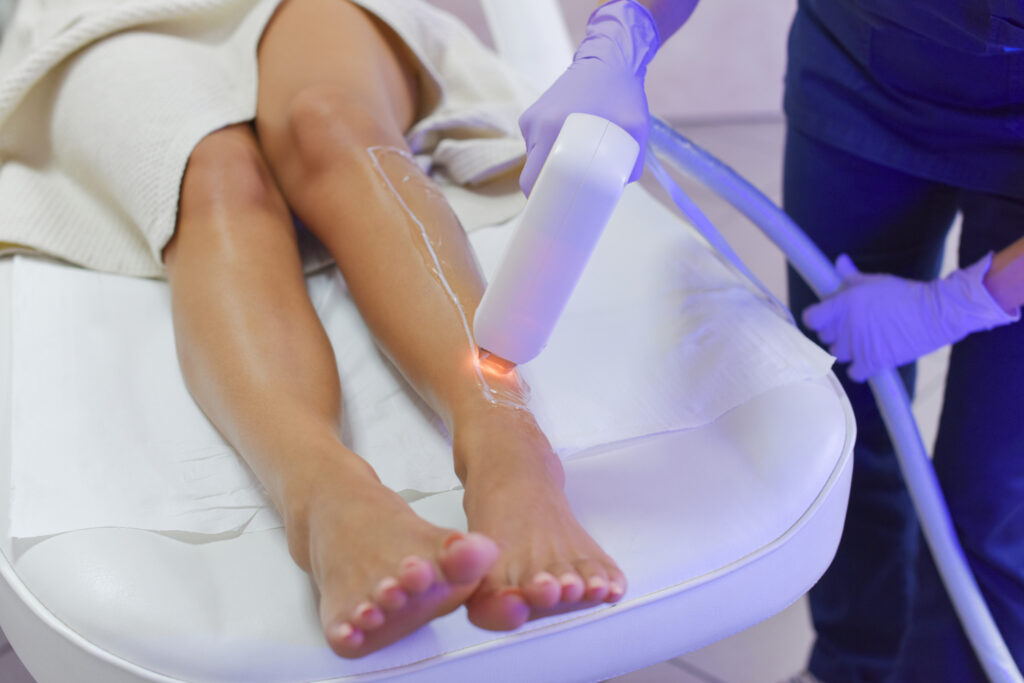 Are you tired of plucking, shaving, and waxing? Tired of razor burn and painful, unsightly skin irritations caused by trying to achieve hair removal? Unwanted hair on your body can be a constant hassle you have to deal with. Rather than always shaving it off and watching it grow back—often pricklier and thicker than before—why not consider a more permanent option? Laser hair removal may be a good option for you!
Here are some reasons why it's a great idea.
Laser Hair Removal
Laser hair removal is an outpatient procedure routinely performed by a dermatologist. Using diode lasers to remove your hair permanently can be applied to virtually every part of your body that has hair growth. The way this laser works is by sending a strong beam of energy to the pigment portion of the hair root. This damages the roots so that hair regrowth cannot occur. Although the hair roots are damaged in the process, the skin is not affected.
Patients who respond well to it can achieve up to a 90% permanent hair reduction, making life easier and saving you time and money on waxing and shaving. Some areas that are commonly treated with laser hair removal include:
Back
Legs
Chest
Bikini line
Underarms
Entire arms
Sideburns
Upper lip
Neck
Face
The diode laser is a fast, easy, and affordable way to remove unwanted hair for good. As one of the leading technologies for laser hair removal in the world, diode laser is approved by the FDA, proving its efficacy and safety.
While hair regrowth is significantly reduced after one session, in order to effectively stop hair regrowth once and for all, several treatments are required to make the hair removal permanent. You will need to be treated every two to four months, depending on the thickness of the hair. For finer hair, such as on the face, visits can be scheduled a month apart.
Benefits
Unwanted hair can be frustrating and time-consuming to deal with. Many people spend a lot of time and money on nonpermanent hair removal methods such as waxing, shaving, and threading, only to see hair regrowth a few days or weeks after. Furthermore, these hair removal methods are often painful and costly. Using laser technology for permanent hair removal can save a lot of time and energy, as well as money in the long run. It only takes a few quick sessions with us to have your hair lasered away and you won't have to think about it for the rest of time. Talk about convenient! With laser hair removal, unwanted hair can be a thing of the past. No ingrown hairs. No marks. No more hassle! Laser hair removal is a long-term solution to unwanted hair growth
Swinyer Woseth Dermatology would love to help you with your laser hair removal needs! Contact us to achieve the confidence that you desire. Call our office at 801-682-4715 to speak with a friendly, helpful representative and schedule with one of our friendly dermatologists today!