Skip to Content
Are You Suffering From Skin Rashes?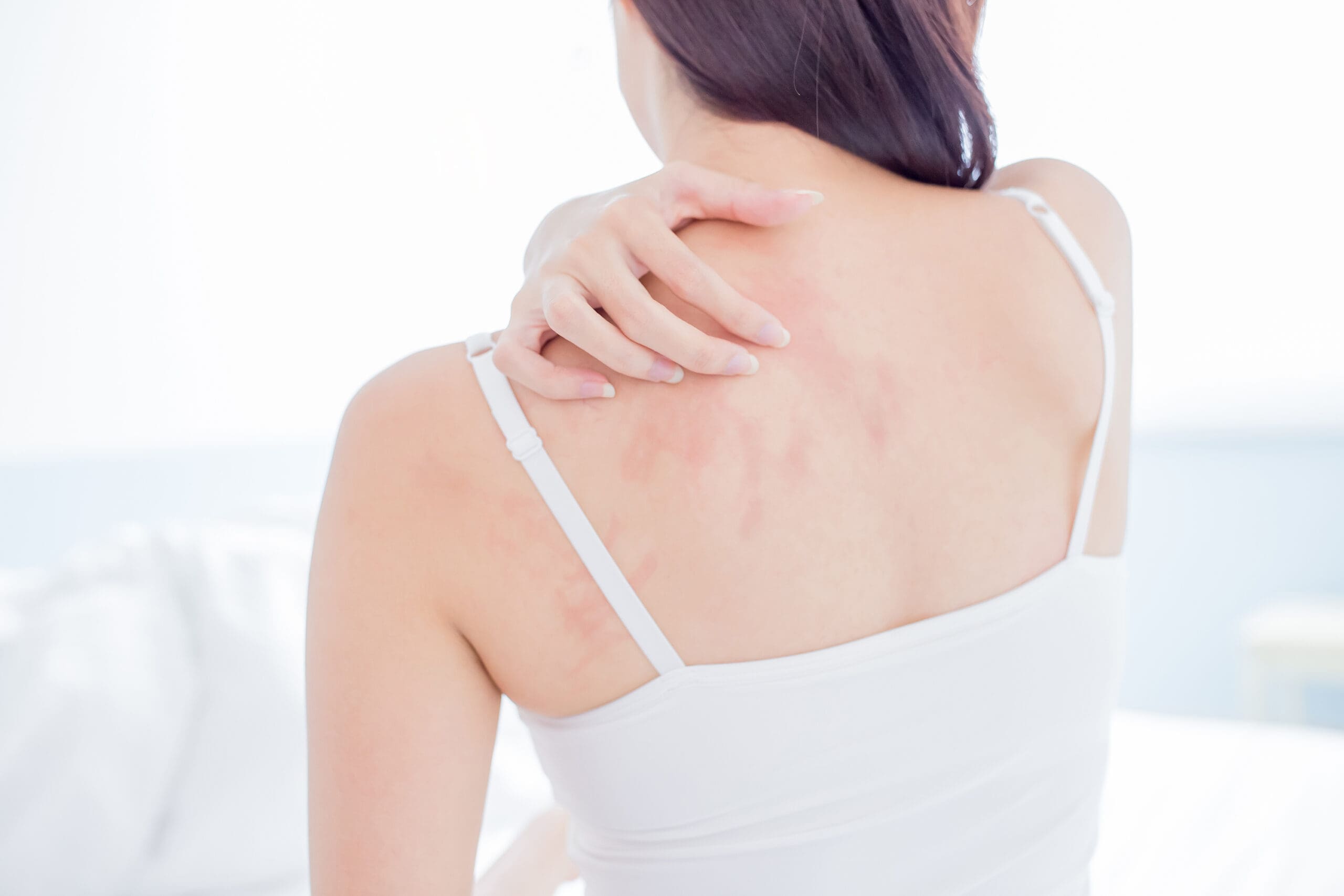 To the untrained eye, all rashes may look alike. However, many have different causes, symptoms, and treatments. Take a look at some common types of rashes and how to tell when you need a dermatologist's help.
Types of Rashes
Rashes can appear anywhere on the body, with causes ranging from heat and other environmental triggers to infections and medication. Here are some rashes to be aware of:
Atopic dermatitis: This type of eczema is thought to be caused by a genetic autoimmune disorder. Symptoms, which often coincide with hay fever and asthma, include dry, scaly patches of skin that thicken and change color.
Contact dermatitis: Another type of eczema, contact dermatitis causes a rash when the skin touches something it's allergic to or irritated by, such as poison ivy, bleach, or latex gloves.
Shingles: If you have ever had chickenpox, you could contract shingles, a viral infection that most often affects people over age 50. The rash usually appears across the abdomen and may cause extreme skin sensitivity.
Cercarial dermatitis: Also known as swimmer's itch, this condition often occurs after swimming in freshwater lakes or ponds. The rash is an inflammatory response to the microscopic parasites that live in the water.
Heat rash: Everyone from babies to older adults can develop heat rash, or prickly rash. The condition occurs when blocked pores trap perspiration beneath the skin, usually during hot, humid weather.
Pityriasis rosea: Adolescents and young adults are most commonly affected by this rash, the cause of which is unclear. The itchy, red spots should dissipate by themselves, but the rash may linger for six to eight weeks without treatment.
Anxiety rash: Anxiety rash often looks like hives—blotchy, itchy, red, and swollen. This rash can form when the body's cortisol levels rise during the fight or flight response.
When to See a Dermatologist About a Rash
Some rashes are easily treated with hydrocortisone cream or oral antihistamines. If you develop a rash, try these treatment options first. Then, contact your dermatologist or go to the emergency room if you experience any of these symptoms:
The rash covers most of your body, which could signal an infection or allergic reaction.
You develop a fever with the rash, a sign of shingles, measles, scarlet fever, or mononucleosis (mono).
The rash comes on suddenly and spreads rapidly, and breathing becomes difficult.
The rash begins to blister, affecting the skin around your eyes, mouth, or genitals.
The rash is painful and doesn't respond to at-home treatment.
The rash appears infected, with yellow or green discharge, swelling, crusting, pain, warmth, or a red streak coming from the affected area.
If you have a rash that doesn't respond to at-home treatment, reach out to Swinyer-Woseth Dermatology. Our board-certified dermatologists will help you find the relief you seek. To ask questions about your rash or schedule an appointment, please call our Salt Lake City or South Jordan dermatologist office at 801-682-4715.