Skip to Content
FAQs and Answers About Jessner's Peels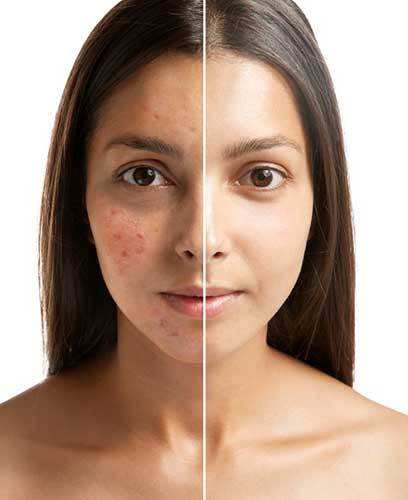 If you have acne scarring, hyperpigmentation, or other types of skin damage, your dermatologist might recommend a Jessner's peel. Jessner's peels are a type of chemical peel that can help to reverse the signs of many different kinds of skin damage. If your dermatologist recommends that you get a Jessner's peel, here are the answers to some of the questions that are likely to be on your mind.
What Chemicals Are Used in a Jessner's Peel?
Jessner's peels contain salicylic acid, lactic acid, and resorcinol. There is also a glycolic acid cleaner used at the start of the treatment to cleanse the skin and remove the top layer. The chemicals can create a mild burning sensation, but your dermatologist may relieve this sensation with a fan and a calming mask. Your comfort during a peel is important to your doctor.
What Conditions Can Be Addressed by a Jessner's Peel?
As a medium-depth chemical peel, Jessner's peels are effective at treating a number of stubborn skin conditions, including acne scars, fine lines, wrinkles, and hyperpigmentation. They can also be used as an acne treatment. Some people get Jessner's peels to simply refresh their complexions and get a more youthful appearance. Your dermatologist may recommend a Jessner's peel on its own or in conjunction with other treatments to achieve your desired results.
What Should I Expect After My Peel?
After your Jessner's peel is complete, your face will peel for approximately seven days, as the healthier skin is revealed. Your skin may also turn from pink to brown as new skin appears. If necessary, the chemical peel can be repeated in four weeks, but most people get their desired results in just one session.
Are you a candidate for a Jessner's peel? Make an appointment at Swinyer-Woseth Dermatology to find out. We offer a range of cosmetic treatments to help you look and feel your best. To make an appointment for a chemical peel in Salt Lake City or to schedule a visit with a dermatologist, please dial 801-266-8841.