Skip to Content
Spring Clean Your Skincare Routine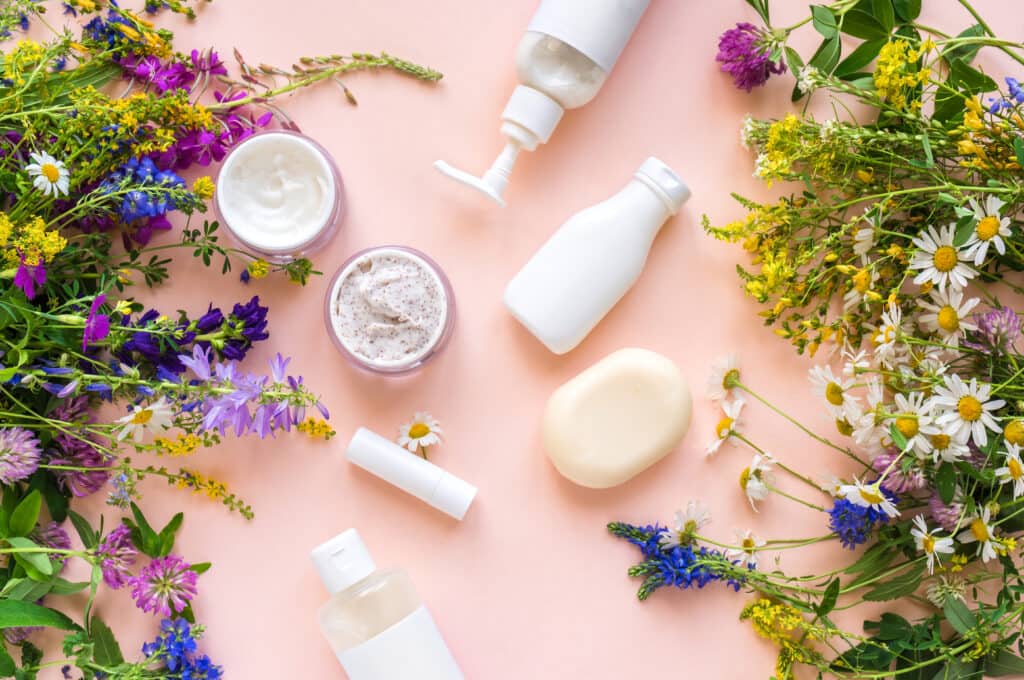 Spring is upon us- time for spring cleaning! It's the perfect time for a refresh when the earth seems to be shaking off winter and bursting into bloom. While you're freshening up your home, check out these tips for spring cleaning your skincare routine.
Start by throwing out expired products. While you're busy cleaning out your refrigerator and decluttering your closets, don't forget to purge makeup and skincare. Toss out anything that is past its expiration date; it's unwise to use a product that's no longer effective. Some products won't have an expiration date, but rather an open jar symbol with a number and an "m" to indicate how many months the product should remain good after it's opened. Even if a product hasn't expired, if it has changed in color, odor, or texture, you should throw it out. While you're cleaning up your act, wash your makeup brushes as well. Going forward, make cleaning them part of your weekly routine.
Switch from winter to spring skincare. You've probably been wearing a heavy moisturizer all winter to combat the cold and the dry heated air inside. Spring is the perfect time to lighten up since the heat and humidity are about to increase. It's also a great time to move up to a higher SPF than you were using during the overcast days of winter.
Consider trying something new. Now is the perfect time to check out some new skincare products, especially if you've thrown out some of your old favorites. Need some inspiration? Check out the skincare products our dermatologists recommend.
Implement a simple morning and evening routine. While you're cleaning out your products, pare down your inventory to just create a new, simpler routine in the morning and evening.

Morning: Clean skin should be the basis of any skincare routine, so start with a simple, gentle cleanser. Once you've washed your face, apply an antioxidant-rich serum. Serums are lighter than moisturizers and when you choose one with antioxidants, you'll help protect your skin from the damaging free radicals that lead to skin issues like spots and wrinkles. Post-serum, apply a moisturizer with sunscreen of SPF 30 or higher. Since sunscreen is non-negotiable, year-round, this is a great way to save an extra step when you're getting in the morning.
Evening: Again, start with a clean face. Next, apply a retinoid to help remove dead skin cells and promote collagen production. Because retinoids can be irritating, start by using them only a few times a week. Wrap up your evening routine with a moisturizer with hydrating ingredients like hyaluronic acids, ceramides, and/or glycerin.
When you need help caring for your skin, contact Swinyer-Woseth Dermatology to schedule a consultation. We're committed to providing superior, professional skincare in a manner that's practical, efficient, and compassionate. With over 30 years of experience providing dermatological services in Salt Lake City, we provide a variety of services, from cosmetic skincare to treatment for skin cancer. Our team of board-certified dermatologists and licensed cosmetic service providers are here to provide you with the care you need in a comfortable, professional atmosphere. Call (801) 682-4715 or contact us through our website.