Skip to Content
Do You Need Cosmetic Surgery?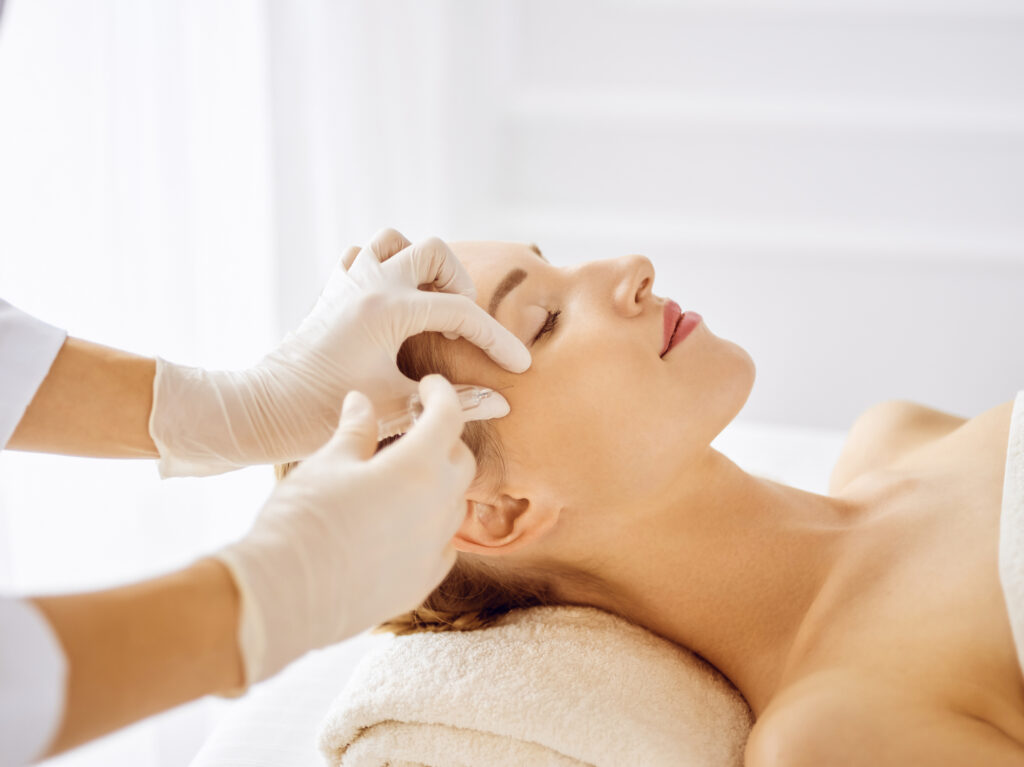 Some people have negative attitudes towards cosmetic surgery, thinking about facelifts with long recovery times, unnatural-looking procedures, and general bad outcomes that require a large of investment of time, money, and pain. In fact, all that negativity is misplaced. As people age, their looks shift. If you're not happy with your looks, it can undermine your confidence and adversely impact your life. Is cosmetic surgery the way to go to counteract that? The truth is that modern cosmetic treatments involve many different procedures that can refresh your looks without surgery or even downtime.
Bellafill: If you had to deal with acne during your teenage years, you may be left with embarrassing scars. Bellafill is a safe and highly-effective dermal filler, designed to correct moderate to severe acne scars.
Belotero: An ultra-fine filler, Belotero is a safe and well-tolerated way to instantly smooth wrinkles and lines, providing natural-looking results that last for about nine months.
Botox: One of the most popular procedures in the United States, Botox is an effective treatment for removing facial lines and wrinkles.
Chemical Peels: An amazing treatment, chemical peels can get rid of things like acne and wrinkles.
Juvéderm XC: This gel filler is used to smooth wrinkles around the mouth and nose. To address tissue loss due to age, your doctor might recommend the deeper injections of Juvéderm XC Voluma™.
IPL Photorejuvenation Therapy: Intense Pulsed Light is a laser-like treatment used to treat photoaging, mottled discoloration, red blemishes, broken blood vessels, age spots, rosacea, or generalized sun damage on the skin of the face, neck, hands, and upper chest.
Kybella: This treatment is used to rupture fat cells in your chin to help get rid of a stubborn double chin.
Radiesse: This filler is used to provide a mini-lift and remove unwanted wrinkles.
Sclerotherapy: A quick treatment, this removes unsightly spider veins while causing minimal discomfort.
Laser Resurfacing: The latest fractionated CO2 laser technology is used to achieve skin resurfacing and hand rejuvenation.
Laser Tattoo Removal: Do you wish you'd never gotten that tattoo? We can break up the tattoo pigment using quick pulses of energy.
Microneedling: A new innovation in aesthetic medicine, this treats fine lines and acne scars while improving skin's texture.
Radiofrequency plus Microneedling: PiXel8-RF, a state-of-the-art non-surgical procedure, uses radiofrequency technology and microneedling to direct precise, controlled, energy deep within the dermis. This stimulates collagen production for impressive skin tightening and rejuvenation with little to no downtime.
When you need help caring for your skin, contact Swinyer-Woseth Dermatology to schedule a consultation. We're committed to providing superior, professional skincare in a manner that's practical, efficient, and compassionate. With over 30 years of experience providing dermatological services in Salt Lake City, we provide a variety of services, from cosmetic skincare to treatment for skin cancer. Our team of board-certified dermatologists and licensed cosmetic service providers are here to provide you with the care you need in a comfortable, professional atmosphere. Call (801) 682-4715 or contact us through our website.