Skip to Content
Swinyer-Woseth Dermatology Team Members: Laurie Ellis, D.C.N.P.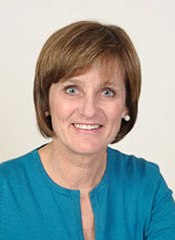 At Swinyer – Woseth Dermatology, we're proud of the accomplished team we've assembled to give our patients the best possible care. Our healthcare providers come from a variety of backgrounds and specialties, which allows us to meet a spectrum of patient needs for both medical and cosmetic dermatology. Nurse practitioner Laurie Ellis is one of the members of our standout team.
Laurie completed her nursing degree at Montana State University and has worked as an RN in Washington, Minnesota, and here in Salt Lake City. After working as an RN, Laurie decided to obtain a master's degree as a Family Nurse Practitioner from Westminster College in 1997. She worked in internal medicine and dermatology until deciding to pursue her certification as a dermatology nurse practitioner from the Dermatology Nurses' Association. When she isn't helping patients in our practice, Laurie spends time with her husband and three daughters in Park City.
Experience our team's compassionate and high-quality care for yourself by making an appointment at Swinyer – Woseth Dermatology. You can reach our Salt Lake City office by calling 801-266-8841.