Skip to Content
Understanding Latisse Treatment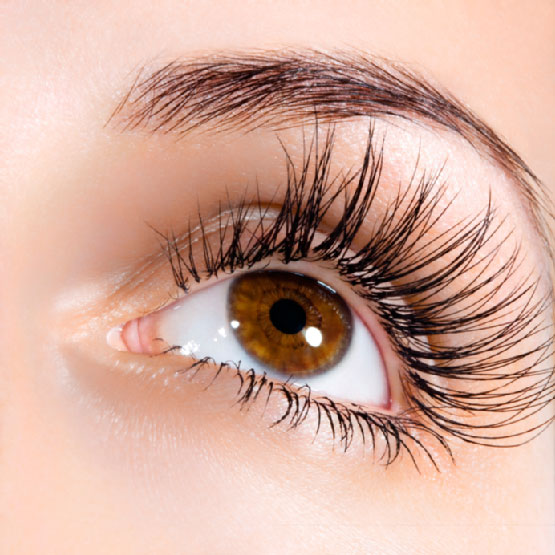 Do you often wish that you had thicker, fuller eyelashes? Not having full eyelashes is also known as eyelash hypotrichosis and may be caused by genetics, aging, pulling on the eyelashes, or a variety of medical conditions. It is not just a cosmetic issue, and it can be addressed by your dermatologist with the Latisse solution. Latisse can make your eyelashes grow longer, thicker, and darker, finally putting an end to eyelash hypotrichosis. Keep reading to learn more about Latisse treatment and to find out if it might be right for you.
What It Is
Latisse is a prescription treatment that you can only obtain from your doctor to increase the size and appearance of your eyelashes. When you go to your dermatologist to find out more about Latisse, be sure to mention if you have ever taken or are currently taking any medications for eye pressure problems. Latisse should only be applied to the upper eyelid and used continually for best results. If you stop using Latisse, your eyelashes will gradually go back to their previous appearance.
What to Expect
Like any good thing in life, great eyelashes take time, but they are worth the wait. Latisse starts working as soon as you first apply it, and you may start to see improvements in length in as little as four weeks. By the end of eight weeks of treatment, most users notice fuller and darker lashes. After 12 weeks pass, most users see enhanced eyelashes, and by 16 weeks, your lashes will be fuller and more dramatic. In clinical trials, 78% of participants showed significantly longer, fuller, and darker lashes by week 16 of treatment.
How to Optimize Treatment
To get the best results from your Latisse treatment, you must be as consistent as possible. Keep your Latisse in clear view with your other skincare products so that you don't forget to apply it each night. Make it a part of your nightly routine, along with washing your face and brushing your teeth. Keep the bottle tip and applicator clean, and follow your doctor's instructions at all times.
Swinyer – Woseth Dermatology is happy to offer Latisse to our Salt Lake City patients who desire thicker, fuller eyelashes. Contact us at 801-266-8841 to make an appointment to find out if Latisse is right for you. Our team of dermatology experts strives to provide the highest quality of care to all of our patients.